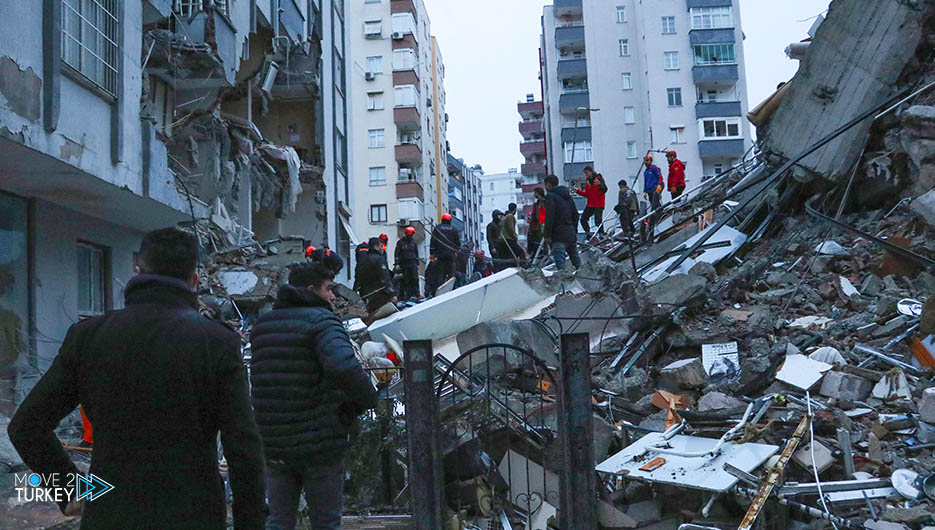 The Turkish Disaster and Emergency Management Agency (AFAD) announced that the earthquake's death toll had risen to 20,665 as of 07:30 (GMT 3) on Saturday morning.
AFAD said in a statement on Saturday that the number of rescued people rose to 80,88.
The statement indicated that 1,891 aftershocks occurred after the two earthquakes, whose epicenters were in the Pazarcik and Albistan regions of Kahramanmaraş.
He explained that 92,697 people were evacuated from the states affected by the earthquake.
He added that 31,832 Turkish search and rescue personnel and international teams are continuing their efforts in the earthquake zone.
And he indicated that the number of search and rescue teams coming from other countries reached 8,294.
At dawn on Monday, a 7.7-magnitude earthquake hit southern Turkey and northern Syria, followed by another hours later with a magnitude of 7.6 and hundreds of violent aftershocks, which left huge losses of lives and property in both countries.