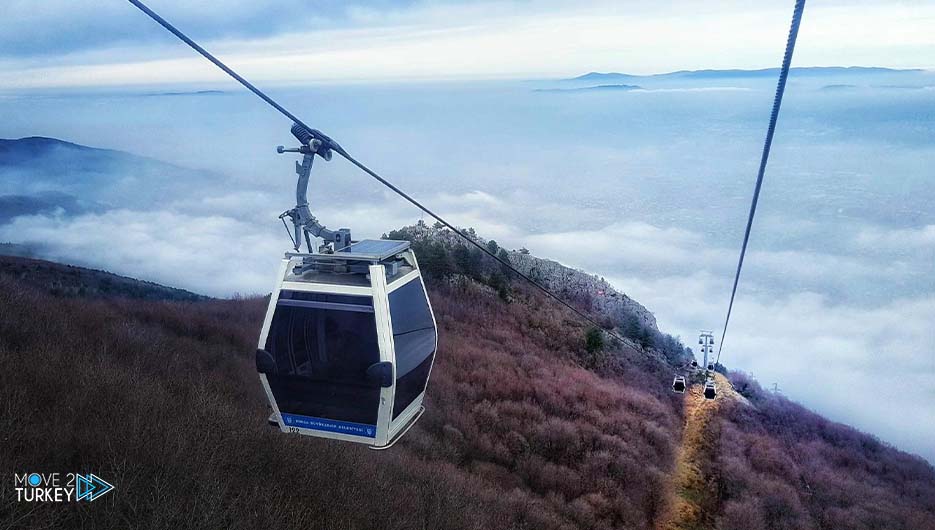 The countdown has begun for the cable car line to enter service in the tourist city of Sapanca, in the state of Sakarya, northwestern Turkey.
Work on the line, which includes two stations and 36 cabins, began in 2018 and is expected to enter service on June 15.
The 1,500-meter-long cable car line allows you to see the stunning landscapes full of shades of green and the blue waters of Lake Sapanca.
In a press statement on Saturday, a member of the board of directors of the "Sapanca Cable Car" company executing the project said that the city of Sabanga is a prominent tourist destination.
He believed that the cable car would increase the number of tourists coming to the area.
He explained that the cable car will provide a better view of the beauty of the area, which is famous for its lake.
In turn, the technical director of the company, Ibrahim Qaraqosh, said that the line includes two stations, 9 cable car poles and 36 cabins.
He noted that the cable car line will allow passengers to view the city and its lake from different angles and enjoy the breathtaking views.