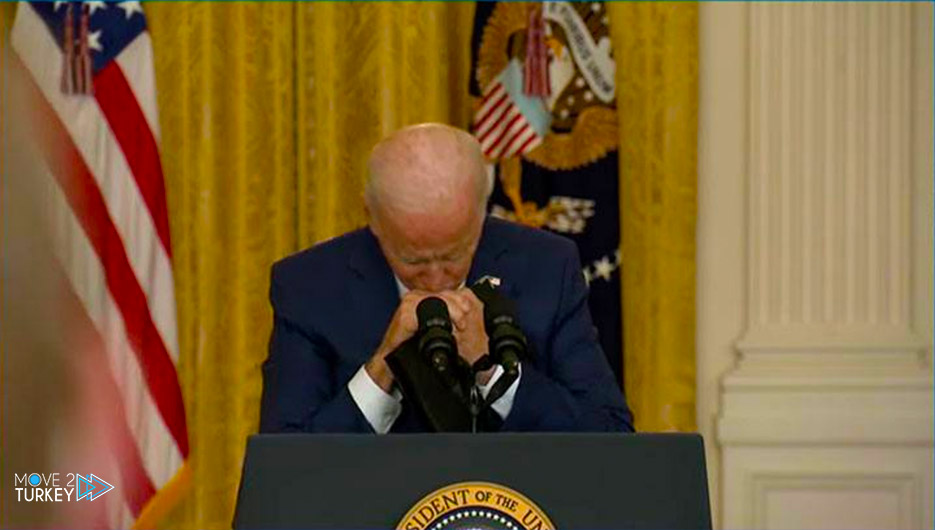 US President Joe Biden appeared in front of the cameras after the attacks in Afghanistan, and Biden's condition at the press conference was also criticized.
Comments were made about the "body language of a defeated man," and criticism of Biden turned into calls for his resignation.
Where the debilitating state of US President Joe Biden did not go unnoticed.
Comments appeared on the moments when he put his head on the file in his hand and listened to a journalist's question, "He was exhausted."
Comments were also made on social media such as "the body language of a defeated man" and "He rose in sleep and made a statement."
US President Joe Biden announced that the Khorasan branch of the terrorist organization ISIS carried out the attacks.
He said they will respond to terrorist attacks at the time they decide.
Biden also confirmed the claim, which sparked public reactions, and stated that they had provided information to the Taliban about people who would be leaving the country.
However, criticism has increased against the US president, who is accused of not being able to manage the process of withdrawing from Afghanistan well.
"Biden is stained with the blood of the dead, he is unfit for the presidency," said Republican Representative Elise Stefanik.
Senators Marsha Blackburn and Josh Hawley of the same party called for his resignation.