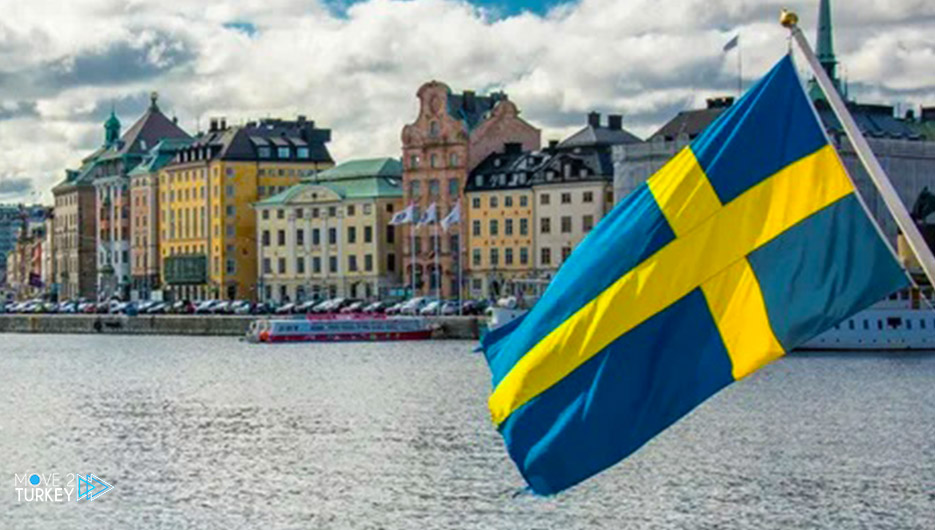 Swedish Defense Minister Pal Johnson said that Stockholm is committed to the tripartite memorandum of understanding concluded with Turkey in order for his country and Finland to join NATO.
On Wednesday, Johnson gave an explanation to the European Parliament's Security and Defense Subcommittee on his country's priorities in the European Union Presidency in the capital, Brussels.
At the end of the presentation, Johnson answered the questions of his country's journalists, while avoiding answering the reporter's questions regarding the burning of the Qur'an in Stockholm.
In his answers, Johnson touched on the file of his country's membership in NATO, where he stated that Sweden continues to abide by the tripartite memorandum of understanding with Turkey and Finland.
On June 28, 2022, Turkey, Sweden and Finland signed a memorandum of understanding regarding the accession of the latter two countries to NATO, after they pledged to respond to Ankara's demands regarding cooperation in the fight against terrorism.
He pointed to the continuation of military agreements between his country and NATO, adding, "I was scheduled to hold an interview with the Turkish Defense Minister (Hulusi Akar) soon, but that was canceled, and I hope that we will go back to holding meetings again."
Johnson claimed that Turkey, Finland and Sweden continue to adhere to the tripartite memorandum, stressing: "We want to join NATO and I think we will achieve that."
He expressed his confidence that Sweden's membership in NATO will increase the strength of the alliance as well as increase stability in Europe and the European Union.
And on Saturday, the leader of the Danish far-right "hard line" party, Rasmus Paludan, burned a copy of the Qur'an near the Turkish embassy in Stockholm, amid tight police protection, which prevented anyone from approaching him while he was committing the provocative act.
On January 11, a group of supporters of the "BKK" terrorist organization organized a demonstration, in which a doll resembling President Erdogan was suspended from its foot on a pole in front of the municipal building in Stockholm.
Accounts linked to the terrorist organization published scenes of the doll with threatening phrases in the Turkish language targeting Turkey and its president, Erdogan.
As a result, Turkey summoned the Swedish ambassador, Staffan Herstrom, to the headquarters of the Ministry of Foreign Affairs to inform him of its condemnation of the provocative act.