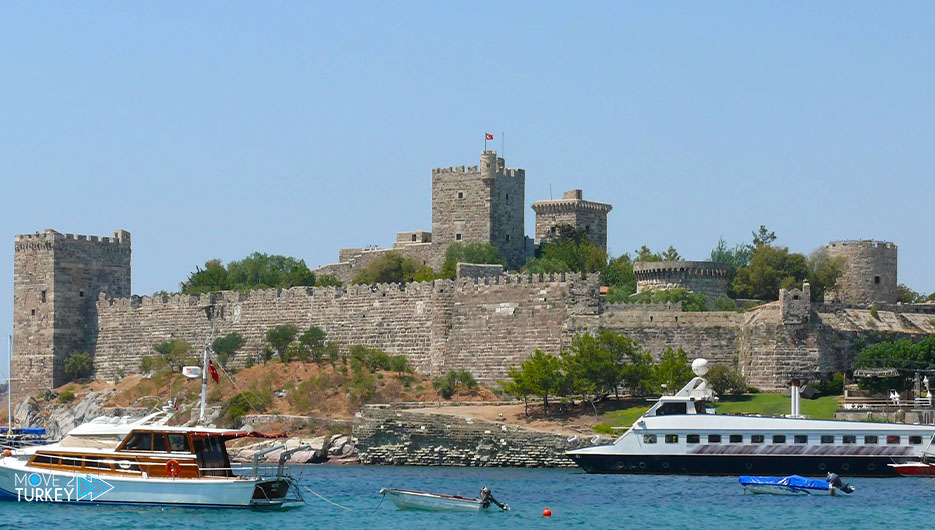 Bodrum Castle in the state of Mugla, southwestern Turkey, received about 324,000 visitors during the year 2022.
The castle is one of the most important destinations for tourists coming to the city of Bodrum, famous for its beaches and picturesque nature.
And the deputy director of the Museum of Underwater Archeology in Bodrum Castle, Handa Swash, stated that the number of visitors to the castle doubled last year compared to its previous year 2021.
She explained that the number of visitors to the castle reached 324 thousand people during the past year.
The castle is considered one of the prominent tourist destinations in the region, thanks to its views of the Mediterranean Sea and its historical monuments.
The castle includes several sections and halls, in addition to the Italian, German, French, Spanish and other towers.
The castle was included in the World Heritage Tentative List of the United Nations Educational, Scientific and Cultural Organization (UNESCO) in 2016.