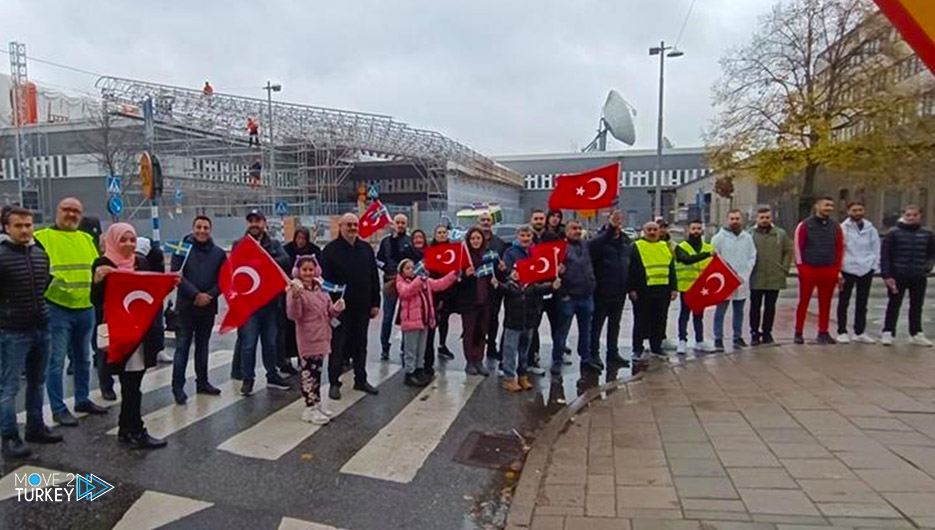 On Saturday, the Swedish capital, Stockholm, witnessed a protest against the background of a television program that included insulting phrases and pictures of Turkish President Recep Tayyip Erdogan.
The participants in the vigil organized by the Union of International Democrats "UID" Sweden branch gathered in front of the official TV building that broadcast the said programme.
The head of the aforementioned branch of the Union in Sweden, Ugur Yildiz, delivered a speech during the vigil, which he began by paying tribute to the souls of the victims of the Amasra mine in Turkey.
He added that the participants in the sit-in came to express their rejection of a television program that included insulting expressions of President Erdogan under the name "Freedom of Expression."
It should be noted that on September 30, the Swedish state television "SVT" broadcast a satirical news program presented by Christopher Ahonen Appelquist, which included insulting phrases and pictures of President Erdogan.
He joined the program called "Kadir Meral", known for his support for the terrorist organization "PKK and YPG", where he presented a satirical news bulletin in the Kurdish language that included offensive phrases to Erdogan.
The Federation of International Democrats consists of civil society organizations in Europe and its headquarters are in Cologne, Germany, and it has branches in a number of European countries.