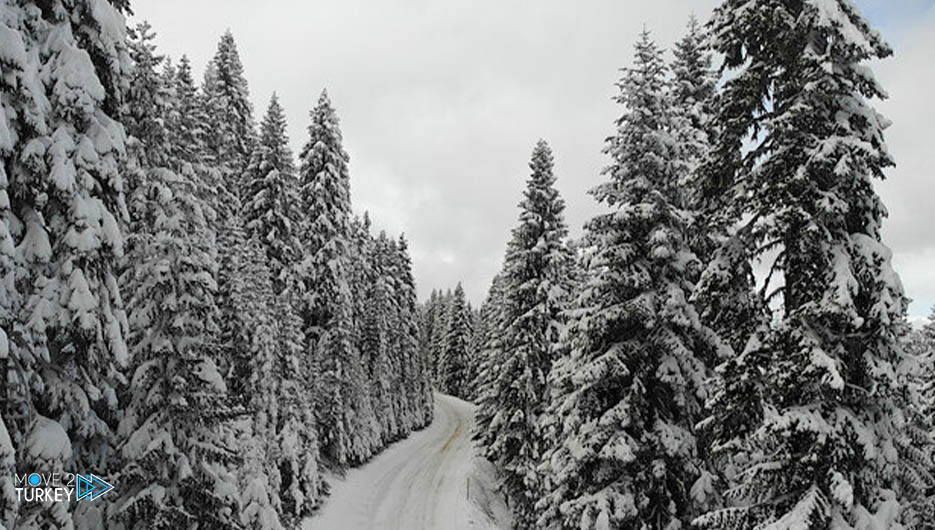 Snow painted beautiful winter paintings full of whiteness in the forests of the "Bali Dag" mountain in the state of Kastamonu, northern Turkey.
The camera lens from the air (by Drone) monitored the stunning views of the "Bali Dag" mountain, which is 1570 meters above sea level.
The mountain, which is covered with pine and oak trees, is a destination for photography enthusiasts, as it wears a white suit after the snowfall.
Photographer Gabriel Kalash said that the site is one of the most important destinations for nature and photography lovers in the winter in the state.
He pointed out that the snow falling on the pine trees in the forests makes it possible to take wonderful winter pictures in the region.
In turn, the photographer Yunus Ozel expressed his great admiration for the beauty of the area after the snowfall, stressing that he took very beautiful pictures in the place.