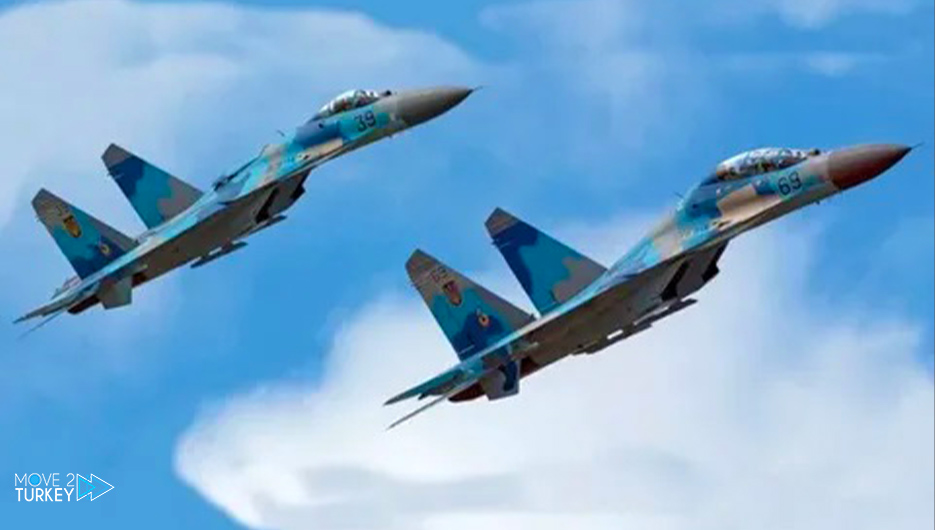 On Sunday, the Russian Defense Ministry announced the downing of two fighter jets and the targeting of 7 military installations in the eastern and northeastern regions of Ukraine.
This came according to what was reported by Russia Today channel, during a press briefing today, according to a spokesman for the Russian Defense Ministry, Igor Konashenkov.
Konashenkov said that the Russian forces bombed 7 military installations with high-precision air missiles.
He explained that among the facilities there are four points of assembly of military forces and concentration of equipment, in addition to three depots of missile weapons, artillery and ammunition in areas of Donetsk (east) and Kharkov (northeast) regions.
According to Konashenkov, Russian aviation destroyed two Ukrainian S-300 anti-aircraft missile systems in the cities of Zaporozhye (southeast) and Artemovsk (east).
An ammunition and fuel depot in Zaporozhye was also bombed, as well as 15 concentration points for Ukrainian forces.
The spokesman of the ministry said that as a result of the strikes, about 140 people were eliminated and 19 armored vehicles belonging to the Ukrainian forces were destroyed.