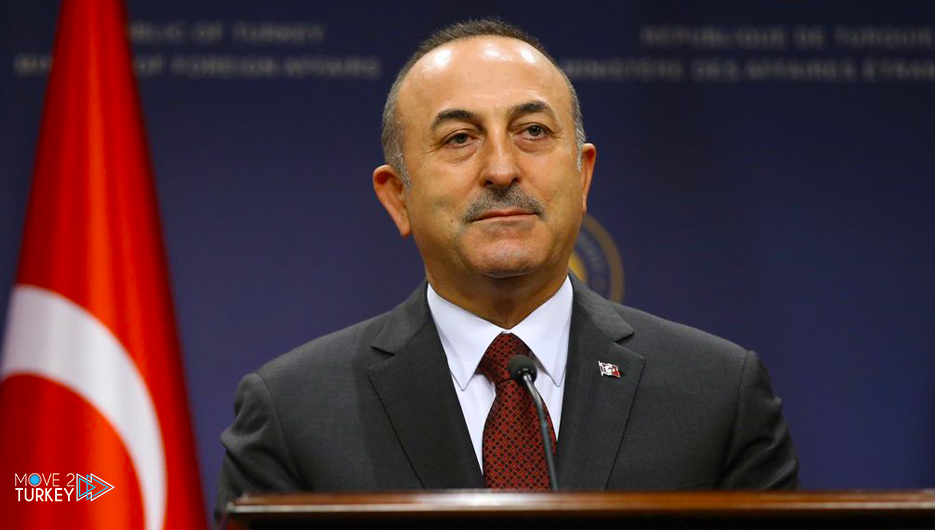 On Sunday, Turkish Foreign Minister Mevlut Cavusoglu congratulated his Kyrgyz counterpart Jeenbek Kolobayev on his new position.
Sources in the Turkish Foreign Ministry said that Cavusoglu and Kolobayev discussed bilateral relations during a telephone conversation.
Kolobaev assumed his new position on April 22 last.
Meanwhile, the Kyrgyz Foreign Ministry said in a statement that the two ministers expressed their satisfaction with the positive dynamics in the development of inter-relations.
She added that Cavusoglu and Kulubayev agreed to hold the next meeting of the joint strategic planning group between the two countries at the level of foreign ministers as soon as possible.
She explained that the two ministers discussed the agenda for organizing the meeting of the Supreme Council for Strategic Cooperation at the level of the two countries' presidents in Kyrgyzstan during the current year.
The Kyrgyz Foreign Ministry indicated that Kolobayev noted the role of mediation led by Turkey in order to reduce tension between Russia and Ukraine, in the context of the two ministers' discussions on international issues.
In a separate call, Cavusoglu discussed with his Lithuanian counterpart Gabrielius Landsbergis the latest developments in Ukraine, according to sources in the Turkish Foreign Ministry.