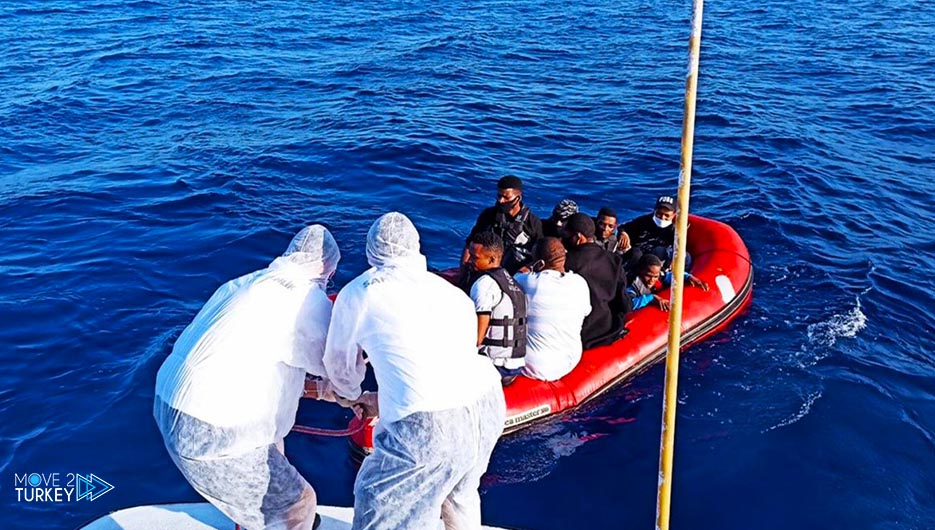 On Saturday, the Turkish Coast Guard rescued 22 irregular migrants in the west of the country.
According to Turkish security sources, the Coast Guard received a report about a group of irregular immigrants off the coast of Didim, Aydın Province.
He added that the Coast Guard went to the place to rescue 22 foreign immigrants aboard a life raft, which turned out to have been forced by Greek forces to return to Turkish territorial waters.
He explained that the Coast Guard transferred the migrants to the Immigration Department in Aydın to complete the legal procedures.