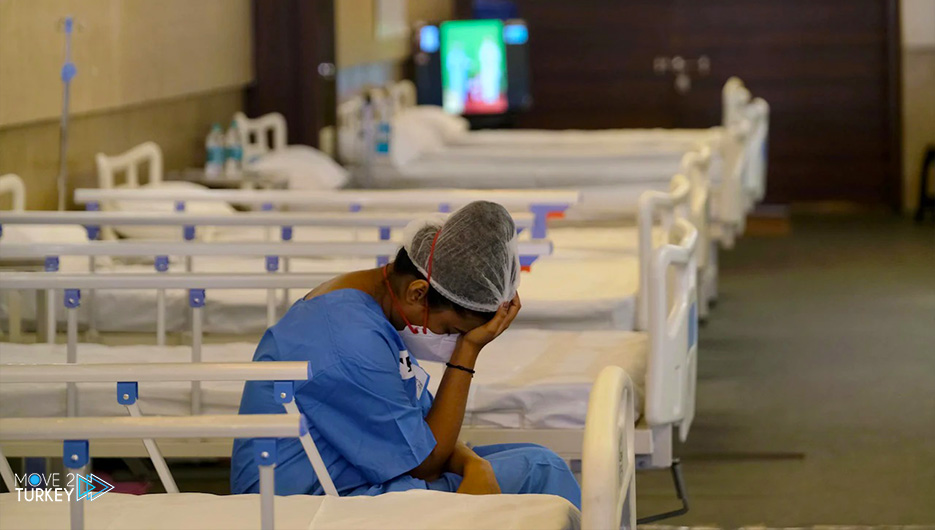 India, which is one of the countries hardest hit by the Coronavirus epidemic surrounding the world, witnessed the highest loss of life in the past 24 hours.
According to the statement issued by the Indian Ministry of Health, there were 348 thousand and 421 cases of Coronavirus infection, and 4 thousand 205 deaths related to the virus during the past 24 hours.
Consequently, the number of deaths due to COVID-19 in the country has witnessed the highest level recorded since the beginning of the epidemic.
Experts also warn that the actual number of cases and deaths could be much higher than indicated.
In India, the country with the largest number of injuries and deaths on a daily basis, the total number of cases reached 23 million 340,938, and the total number of deaths reached 254,197.
In addition, treatment of 3 million 704 thousand and 99 patients continues in the country.
Vaccination campaign
Although 175 million and 235 thousand and 991 doses of vaccine have been given since January 16, when the vaccination campaign was launched in India, whose population is close to 1.4 billion people.
However, the campaign has not reached the level that can stop the epidemic so far.