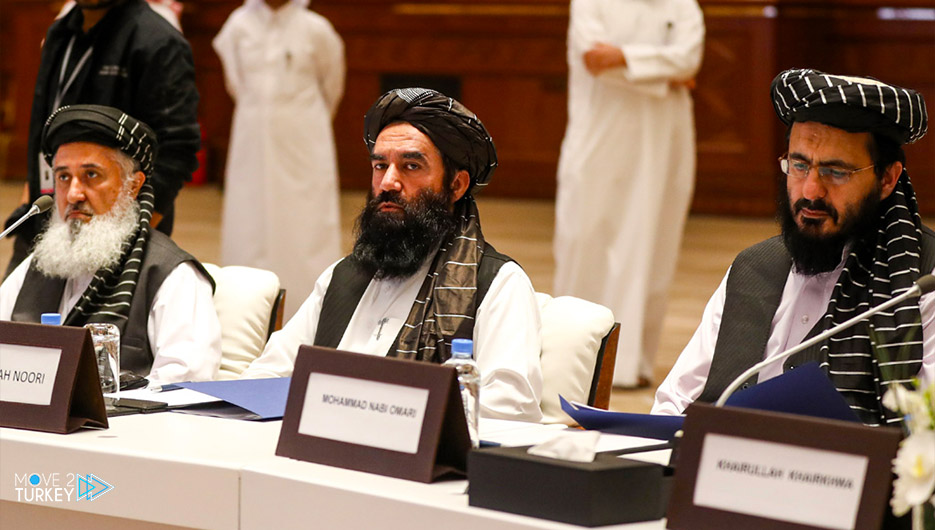 On Saturday, Qatari Foreign Minister Mohammed bin Abdulrahman Al-Thani discussed with the head of the Taliban's political bureau, Mullah Abdul Ghani Baradar, the latest developments on the ground in Afghanistan.
The official Qatar News Agency (QNA) stated that the two sides discussed "the latest field developments in Afghanistan, both security and political, and the follow-up to the ongoing Afghan peace negotiations in Doha."
She reported that Al-Thani "urged the Taliban to de-escalate and cease-fire.
This will contribute to accelerating efforts to reach a comprehensive political settlement that will ensure a prosperous future for the Afghan government and people."
The agency did not mention more details about the Doha meeting and the visit of the "Taliban" delegation to Qatar.
On Thursday, an international meeting held in Doha on the Afghan peace process urged the Afghan government and the "Taliban" to "immediately stop the violence and attacks in the provincial capitals and cities of the country."
Envoys and representatives from China, Uzbekistan, the United States, Pakistan, Britain, Qatar, the United Nations, and the European Union met in Doha on August 10 to assess the status of intra-Afghan negotiations.
For the same purpose, envoys and representatives of Germany, India, Norway, Qatar, Tajikistan, Turkey, Turkmenistan, the United States, and the United Nations met for the same purpose in the Qatari capital.
During the two meetings, the participants exchanged views with the negotiating teams of the Afghan government and the "Taliban".
on current challenges and opportunities and reflect on the contributions the international community can make to the success of the peace process.
Today's meeting came at a time when Afghanistan is witnessing violent clashes between government forces and the "Taliban" in separate parts of the country in conjunction with the withdrawal of foreign forces.
On September 12, 2020, historic peace negotiations began in Doha between the Afghan government and the "Taliban" mediated by Qatar, with the support of the United States, to end 42 years of armed conflict in the country.