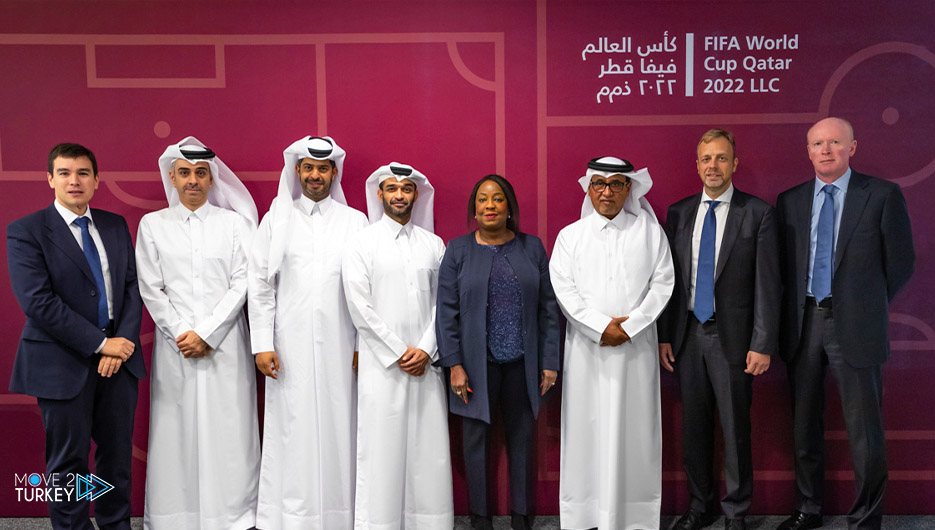 Iranian President Ibrahim Raisi and Emir of the State of Qatar Sheikh Tamim bin Hamad Al Thani discussed ways of cooperation between the two countries in organizing the World Cup soccer tournament, which Qatar will host this year.
This came in a telephone conversation between them on Monday, according to a statement by the Iranian presidency.
The statement stated that Raisi expressed to Sheikh Tamim his country's readiness to provide all kinds of assistance to Qatar in organizing the 2022 World Cup through its islands in the Arabian Gulf close to Qatar. The two sides also discussed ways to develop bilateral relations in all fields.
Raisi stressed that "Tehran and Doha, by activating all energies of cooperation and finding close coordination between them, are able to take effective steps in the context of the interests of the two peoples and to establish security and stability in the region."
On the upcoming visit of the Emir of Qatar to Tehran, Raisi indicated that "during this visit, major decisions will be taken in the context of further development of relations and cooperation between the two countries in various fields."
In turn, Sheikh Tamim said that Qatar is determined to develop relations with Iran, adding that the transport ministers of the two countries will hold a meeting to discuss ways of cooperating in organizing the 2022 World Cup.
Qatar is preparing to host the FIFA World Cup, starting from November 21, 2022, in a major sporting event to be held for the first time in the Arab region and the Middle East, and the second in Asia after the World Cup in South Korea and Japan, which was held in 2002.