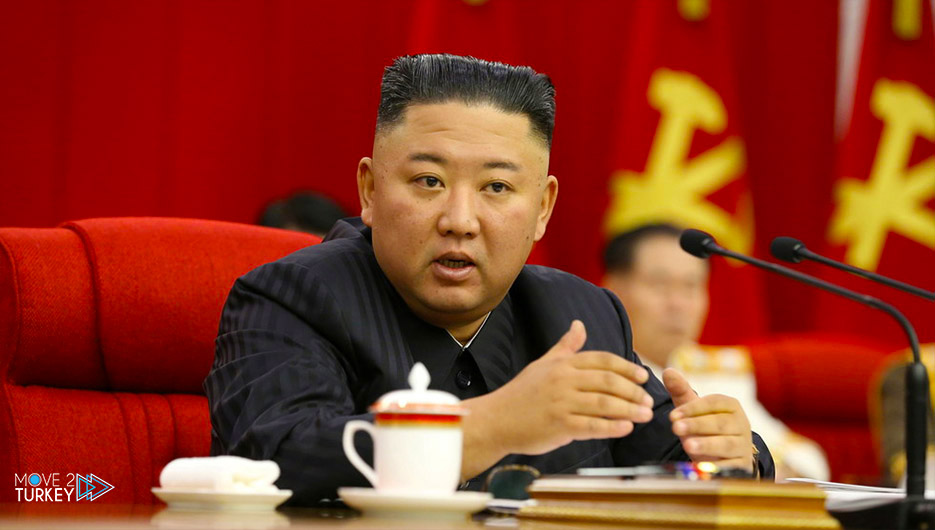 North Korean leader Kim Jong Un stressed that his country should be "ready for dialogue and confrontation" with the United States, the state-run KCNA news agency reported Friday.
Addressing the eighth meeting of the Central Committee of the Workers' Party of Korea, Kim showed for the first time his willingness to hold talks with the administration of US President Joe Biden.
South Korea's Yonhap News Agency quoted its official North Korean counterpart as saying that "Chief Kim presented his country's strategy.
He presented its political tendencies toward the United States at the general meeting of the Central Military Commission of the ruling Workers' Party, which began Thursday and will continue for three days.
"Kim reviewed and assessed the major changes that have occurred in the international political arena in recent days," she added.
He also conducted a detailed analysis of the new US administration's policy toward North Korea.
Indicating the appropriate strategic measures and the direction of activities that must be preserved in relations with the United States in the future, according to the same source.
Kim called for efforts to "stably control the situation on the Korean Peninsula."
"Kim called for a sharp and immediate response to the rapidly changing situation, and to focus efforts to control the situation on the Korean Peninsula," the agency said.
It is also reported that former US President Donald Trump held three consecutive rounds of talks with North Korea.
But he was unable to reach an agreement on its nuclear and ballistic missile programs.