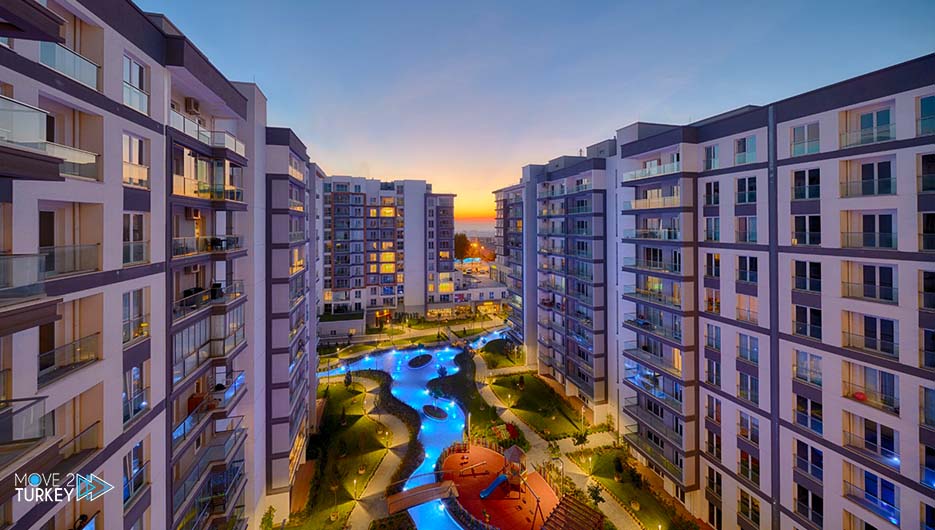 Turkey's high inflation rate has had a strong impact on the country's housing sector.
The average home price growth in the country in the twelve months to April hit a new record.
According to the Central Bank of Turkey, real estate prices rose in April by an average of 32.4% across the country compared to the previous year, and up 0.4% from the previous month.
Despite the high prices, the demand for new homes remains high.
During the above-mentioned period, sales of new homes in Turkey increased by 35.6 percent, up 4.1 percent over the same period last month.
Among the various cities, Istanbul with an average price growth of 28.6 percent achieved a one-year record price growth among Turkish cities, followed by Izmir with a growth of 34.3 percent and Ankara with a growth of 29.8 percent.

Due to the special circumstances brought about by the Coronavirus, the Turkish economy, which depends heavily on the tourism sector, was subjected to severe pressure, which led to a sharp devaluation of the national currency and inflation rose significantly.
To prevent further spread of the virus, the government has had to impose restrictions on businesses through a general quarantine.
According to statistics from the Turkish Statistical Center, more than 418 thousand housing units were sold in the country last year, 3.8% less than the previous year.
Most of the increase in demand for homes in Turkey was driven by low interest rates and the availability of low-cost loans.
The demand for mortgages in the country also rose by 11.2 percent in April compared to the previous year.