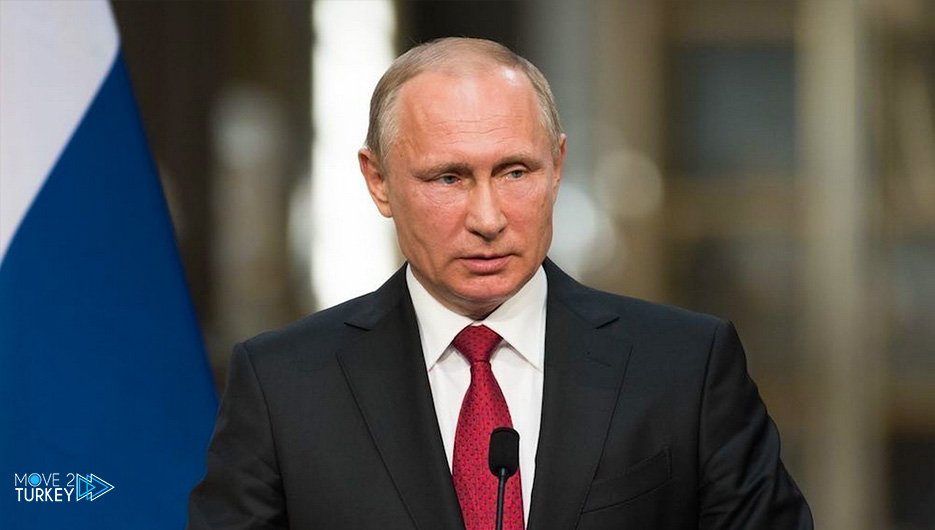 Russian President Vladimir Putin said on Thursday that "the arms race is taking place overtly or covertly," and stressed that this was not his country's "guilt."
Putin added during his meeting with the graduates of the fourth batch of the Personnel Management Preparation Program at the Higher School of Public Administration.
"The arms race is, unfortunately, going on at the moment, covertly or openly, but not on the initiative of the Russian Federation," according to the local "Sputnik" agency.
These statements came a day after the Russian presidency (the Kremlin) announced that "the two Russian presidents and his American counterpart, Joe Biden, adopted a joint statement on strategic stability."
The joint statement that followed the Biden-Putin summit in Geneva, Switzerland, said that Washington and Moscow have proven that "even in periods of tension, they can make progress in the common goals of reducing the risks of armed conflict and the threat of nuclear war."
"The extension of the (New START) Treaty earlier this year is an embodiment of our commitment to nuclear arms control," the statement said.
"Today we reaffirm the principle that there is no winner in a nuclear war, it should never happen," the Russian president continued.
In line with these goals, the United States and Russia will jointly embark on an integrated bilateral dialogue on strategic stability.
Through this dialogue, we seek to lay the foundation for future arms control and risk reduction measures.
And on Wednesday, Presidents Putin and Biden held a bilateral summit in Geneva, the first since the latter took office, in the presence of the Foreign Ministers of the American countries, Antony Blinken, and the Russian Sergei Lavrov, and the two sides of the summit were received by Swiss President Guy Parmelin.
And last February, the United States announced the extension of the New START Treaty on the Reduction of Strategic Arms with Russia for an additional 5 years, expiring on February 5, 2026.
The New START treaty kept the two countries' arsenals at a much lower level than during the Cold War, capping the number of installed strategic nuclear launchers at 700 and the number of nuclear warheads at 1,550.