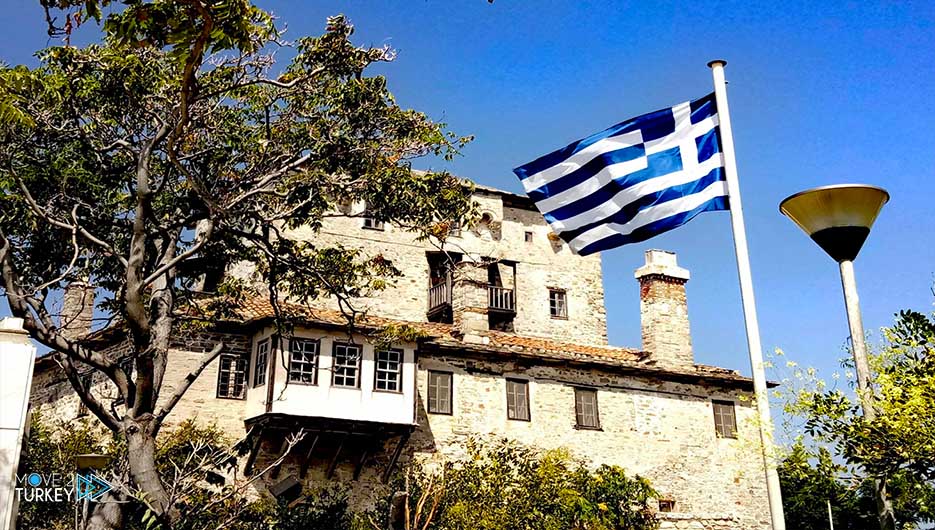 Greek intimidation policies against the Turkish minority continued in Western Thrace, and the elected Mufti of Xanthi, Ahmed Meti, was sentenced.
He was the target of unfair accusations several times to 15 months in prison, this time for comparing Mustafa Ali Javush with Rauf Denktash.
In an attempt to ignore the Turkish Muslim presence in Western Thrace, Greece takes every opportunity to intimidate the Turks.
Mitsotakis continues his policy of denying the Turkish minority the targets of intimidation, the people the public trusts.
And Ahmed Meti, the elected Mufti of Xanthi, is one of the names that is trying to weaken it with Sudanese excuses.
An unfair accusation against an elected mufti
Mufti Ahmad Meti was sentenced to 15 months' imprisonment in the Thessaloniki Single Magistrate Civil Court of First Instance.
Metti gave a speech at the FEP conference of the Friendship, Equality, and Peace Party in Komotini in 2016, and compared the party's then-chairman, Mustafa Ali Javush, to Rauf Denktash.
Sentenced to prison
The lawsuit against him ended in 2016, and Miti was sentenced to prison.
The court ruled that Meti had "disrupted public order by stirring up sedition among the people", and sentenced him to 15 months in prison, suspended for 3 years.
The elected Mufti of Xanthi Ahmed Meti says the decision was made "within the scope of a policy of intimidation".
And "today's trial resulted in a political decision, and the goal is to silence all the notables of the Turkish Muslim minority in Western Thrace to keep them under pressure, there is no other explanation for that."
Miti's lawyers said the decision will be appealed
The reaction of the elected Mufti of Xanthi Ahmed Meti to the "Greek" rhetoric against the Turkish minority, is not the first incident targeting Meti.
Mufti Meti had previously faced unfair accusations from the Greek state, and was sentenced to 4 months in prison for "the usurpation of office".
condemnation from Turkey
Turkey condemned the prison sentence, and the statement issued by the Foreign Ministry stated that "the decision is another manifestation of the legal pressure and policies of intimidation of Greece against the muftis who are elected by the Turkish minority in Western Thrace."
"We hope that the unfair decision will be corrected in the next stages of the legal proceedings," he added.