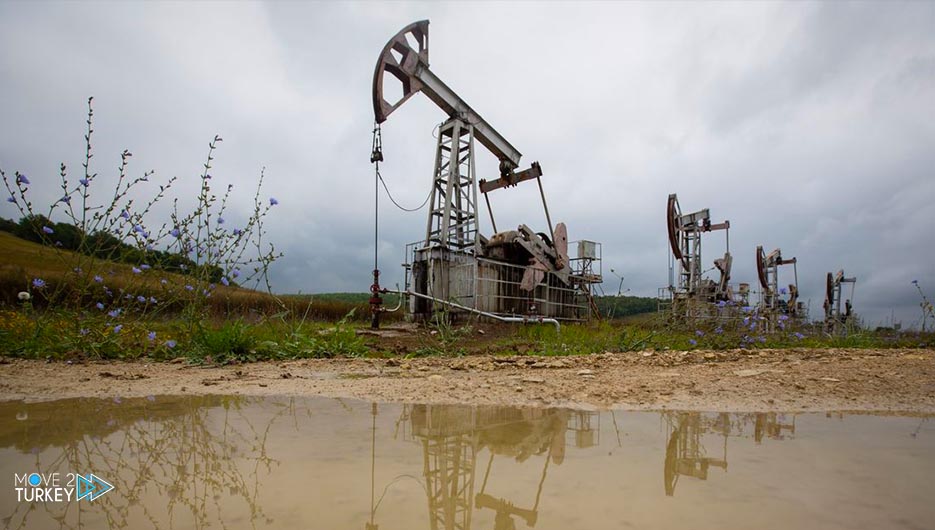 Oil prices fell for the second consecutive session, breaking off a seven-year peak on Friday, under pressure from profit-taking and rising US crude inventories.
On Thursday, the US Energy Information Administration said that US crude inventories increased by 5.9 million barrels last week.
Ending a 7-week downturn, as the outbreak of the "Omicron" virus at unprecedented rates cast a heavy shadow on the largest economy in the world.
By 9:20 (GMT), the benchmark Brent crude contracts for March delivery were traded at $86.49 a barrel, down $1.89, or 2.14 percent.
And US West Texas Intermediate crude contracts for March delivery fell $2.02, or 2.36 percent, to $83.53 a barrel.
And earlier in Friday's trading, the two benchmarks fell more than 3 percent.
On Thursday, Brent crude touched $89.5 a barrel, and US crude exceeded $86.5, the highest level for the two benchmarks.
That's since October 2014, but they closed the session lower as investors sought to lock in profits.
Since the beginning of 2020, crude prices have risen by about 10 percent, driven by the decline in production in both Libya and Kazakhstan.
Supply fears expanded this week after the Houthis launched an attack on Abu Dhabi, the UAE's main oil exporter.
Tensions increased between the West and Moscow against the backdrop of the Russian military build-up on the borders of Ukraine.