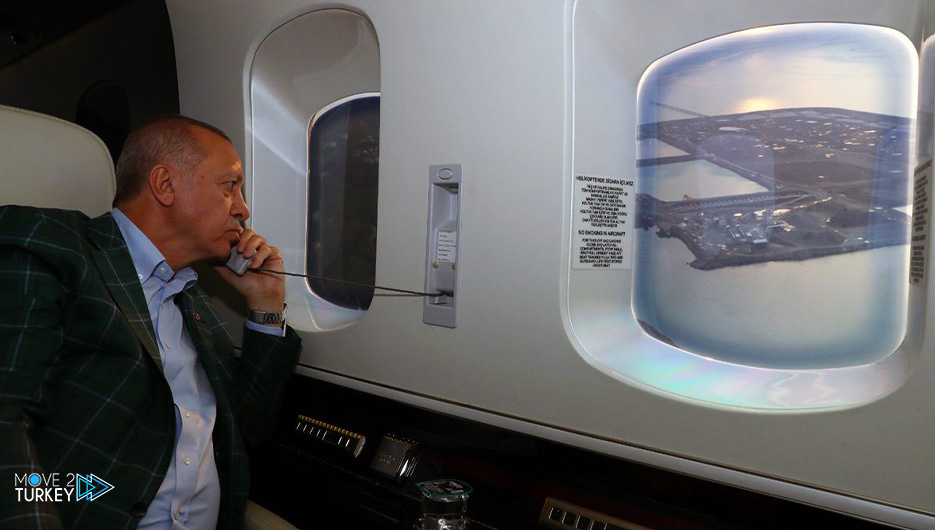 Turkish President Recep Tayyip Erdogan's helicopter hovered over the Turkish TCG (Anatolia) ship, the largest in the Turkish Navy.
The Turkish president's Twitter account published pictures of President Erdogan watching the ship from the air.
This step comes while the Turkish president is heading to Sakarya (Northwest) to participate in the inauguration of service projects.
The local ship is expected to enter service with the Turkish Navy by the end of 2022.
TGGI Anadolu is 231 meters long, 32 meters wide, and weighs 27,000 tons with a full load.