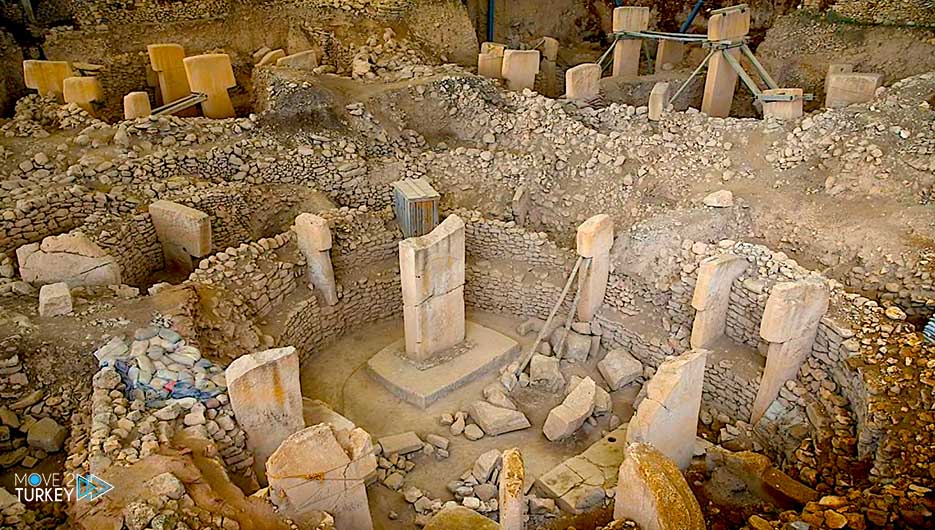 The archaeological area of ​​"Göbeklitepe" in southern Turkey, which is described as the starting point of history, received about half a million tourists during the first 8 months of this year.
Official data showed that the number of people who visited the archaeological area reached 495,725 during the period between January and August of 2022.
Aydin Aslan, Director of Culture and Tourism in Şanlıurfa, said that the region is preparing to set a new record in the number of visitors by receiving 600,000 people until the end of September.
Aslan pointed out that the region had set a record during the past year, receiving more than 560,000, despite the Corona virus epidemic.
The Turkish official revealed that there is an increase in foreign tourists' interest in the archaeological sites hosted by Şanlıurfa, and that "Göbekli Tepe" is one of the most important reasons behind this.
On March 8, 2019, President Recep Tayyip Erdoğan inaugurated the archaeological site of "Göbeklitepe" for a visit, declaring that year the "Göbeklitepe year" in the country, which boosted the tourist demand for it.
The Göbekli Tepe site is one of the oldest places of worship on earth and was discovered in 1963 by researchers from the universities of Istanbul and the American University of Chicago, and the excavation and research work continued for 54 years.
In 1995, many antiquities were discovered in the area, including stone "T"-shaped obelisks dating back to the Neolithic era, with a length of between 3 and 6 meters and a weight of between 40 and 60 tons, with drawings, animal shapes and human statues.
In 2018, the Göbekli Tepe region was included in the UNESCO World Heritage List and continues to be the subject of many books, films, documentaries, series and animations.