Estimated reading time: 2 minutes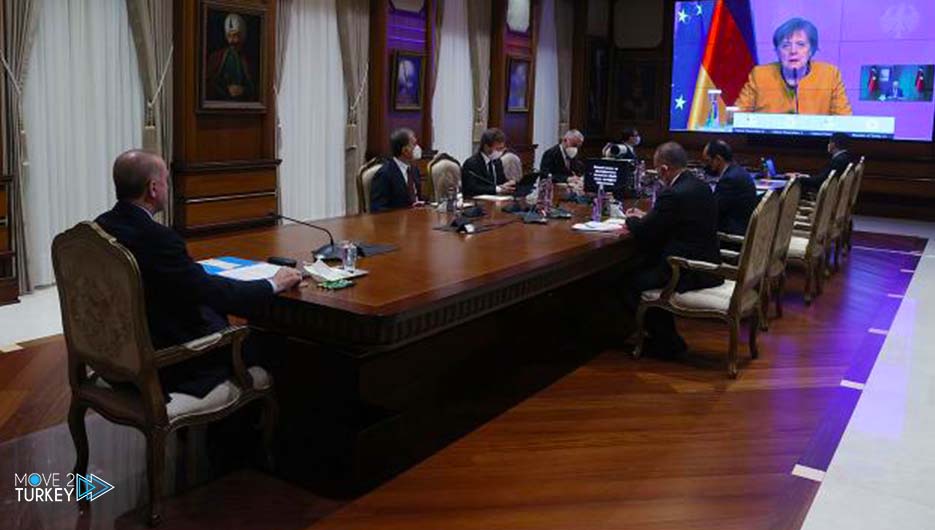 President Recep Tayyip Erdogan met German Chancellor Angela Merkel via video call.
The two leaders discussed Turkish-German relations and regional issues.
During the meeting, President Erdoan made it clear that he attaches great importance to continuing regular contact and dialogue with German Chancellor Merkel.
From the continuing fight against Turkey in a determined, gradual and controlled manner, the vaccination process against the Coronavirus begins.
As President Erdogan declared the vaccination program will continue as quickly as possible, and that tourism will be unimpeded and safe by the month of April with the positive developments in the process of vaccination.
A reminder of the humanitarian aid in Syria
President Erdogan stressed the need for humanitarian aid in Syria, and that Turkey is the only country that provides effective protection and assistance to millions of Syrians in the country.
He pointed out that the European Union should provide financial and technical support.
"Turkey continues its constructive position in the Aegean and Eastern Mediterranean."
Erdogan also talked on the March 18 memorandum, in which Turkey expressed its constructive stance on the issues of the Eastern Mediterranean and Aegean Sea.
The situation in Libya
President Erdogan stressed that one of the priorities of the new government is to hold a vote of confidence in Libya and start its mission as soon as possible.
He stressed that the political process in Syria must continue effectively.
The meeting was attended by Foreign Minister Mevlut Cavusoglu, AKP spokesman Omer Celik, Communications Chief Fahrettin Altun, and presidential spokesperson Ibrahim Kalin.