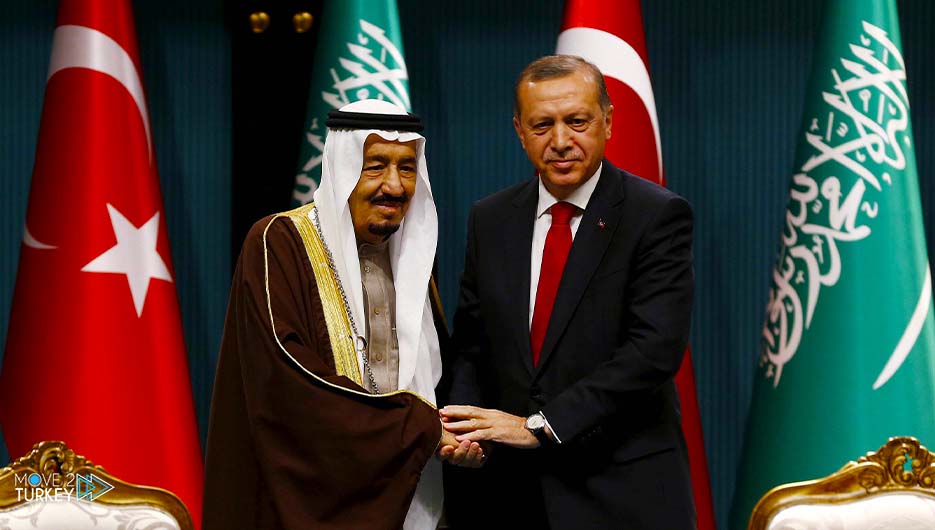 Quoting the Saudi Press Agency (WAS), Turkish President Recep Tayyip Erdogan congratulated Saudi King Salman bin Abdulaziz on the approaching Eid al-Adha during a phone call.
In this call, King Salman also congratulated Erdogan on the blessed Eid al-Adha, and the two sides discussed bilateral relations and the possibility of developing them to serve the interests of both countries.
Two days ago, Turkish Foreign Minister Mevlut Cavusoglu traveled to the Uzbek capital of Tashkent to attend an international meeting on Central and South Asia: Regional Relations, Challenges and Opportunities, and met his Saudi counterpart, Faisal bin Farhan.
Relations between Turkey and Saudi Arabia have been tense over the past few years.
This relationship reached its climax, especially in 2018, with the assassination of Saudi journalist Jamal Khashoggi in the Saudi Consulate in Istanbul.
Turkey has sought in recent months to overcome these tensions and improve relations between Ankara and Riyadh, such as the visit of Turkish Foreign Minister Mevlüt Çavuşoğlu to Jeddah and a meeting with his Saudi counterpart.
Although he did not meet bin Salman and King Salman, the Turkish media praised him and described this visit as a positive step in changing the relationship between the two countries.