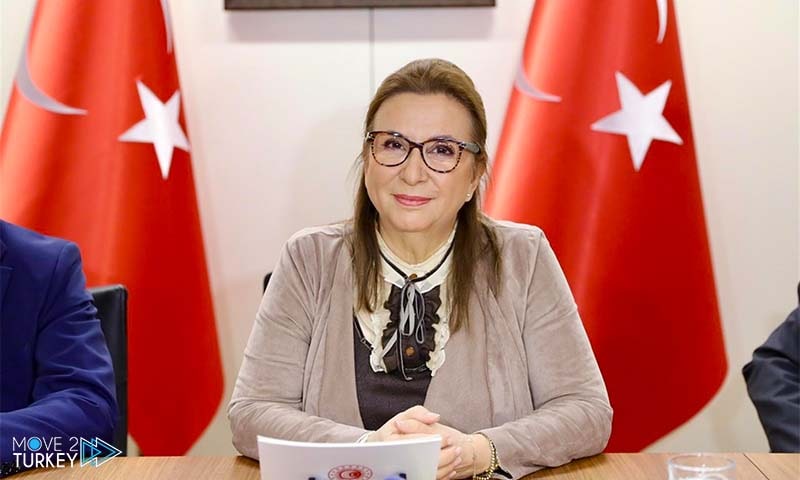 Speaking at the 38th annual joint conference of the Turkish-American Cooperation Council (TAİK), which was held in the form of a videoconference. Turkish Trade Minister Ruhsar Pekcan said: "I think we need to move quickly towards the annual trade volume target of $ 100 billion with the United States".
"The two sides have the ability to overcome the current difficult situation in the world," the minister added.
Referring to the increase in trade relations between the two countries in recent years, Pekcan said that the volume of bilateral trade, which was equivalent to 6.4 billion dollars in 2002, rose to 21.1 billion dollars in 2019.
In addition, trade between the two countries increased in the first eight months of 2020 by 3.5 percent.
Today, nearly 2,000 American companies operate in Turkey, with an investment of $ 12.8 billion. The foreign direct investment of Turkey in the United States is about 6.8 billion dollars, and it is gradually increasing.
Turkish Trade Minister Ruhsar Pekcan stressed the need for increased cooperation between the two countries, saying: "Presidents Recep Tayyip Erdogan and President Donald Trump agreed on the need for more cooperation in all fields, especially in trade, and set a goal of $ 100 billion in trade."
"We are committed to the target set by the leaders of the two countries, and I think we must move quickly towards the trade target of $ 100 billion," she said. The desire and participation of the two countries in the world of trade will play an important role in this direction.
Noting that some measures are necessary for the prosperity of the commercial environment, the Turkish Minister of Trade said: "Some American trade policies severely limit the opportunity for Turkish companies to enter the American market, which contradicts the joint approach of the two presidents."
Of course, there are common goals and a commercial organization to encourage the export of some products such as liquefied natural gas (LNG) or furniture, but due to the spread of the Coronavirus, this has not yet been achieved.
"Turkey is ready to cooperate and dialogue with the United States in all fields in a balanced and clear manner," the minister said.
"We believe that the strong manufacturing infrastructure in Turkey and the diversification of production centers will be attractive to American investors," she added.
We are particularly interested in projects that serve the ongoing technological development process in Turkey. We will encourage related investment in innovative products and research and development with high added value.
The Turkish Minister of Trade also indicated that Turkish and American companies have great experience in cooperation in the field of defense industries.
She added, "To support our efforts, I call on American companies and their Turkish partners to raise this issue with a stronger voice for US officials."