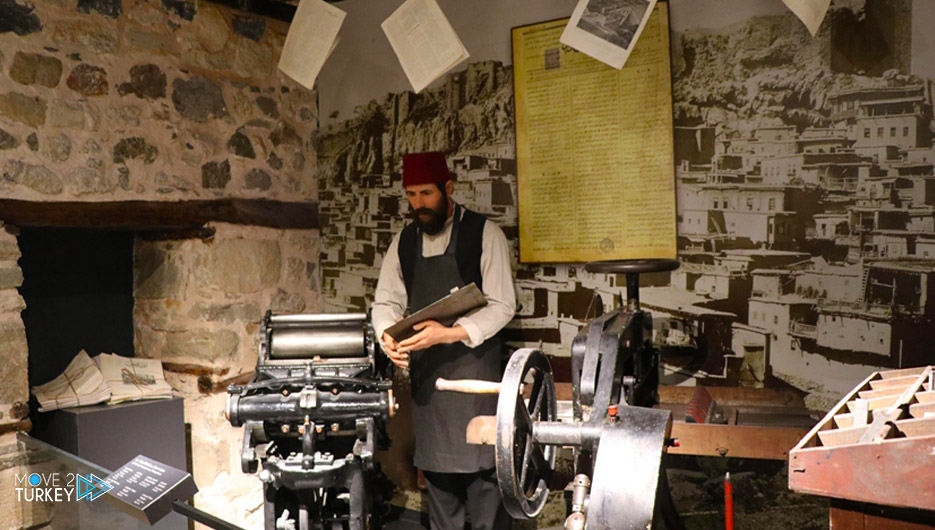 On Tuesday, the city of Elazig, in eastern Turkey, witnessed the inauguration of the "Harbut Museum of Journalism", which sheds light on the past of this profession.
The municipality of Elazığ has turned a historic house dating back to the nineteenth century in the Harbut district into a museum of journalism.
The museum displays printing templates, a printing press, communication tools and other supplies used in the field of journalism, as well as statues that simulate the past.
In a speech during the opening ceremony, Deputy Minister of Culture and Tourism Serdar Çam stressed the importance of the museum to the city of Elazig.
He pointed out that the museum will contribute to tourists spending more time in the city and will benefit the region's economy.