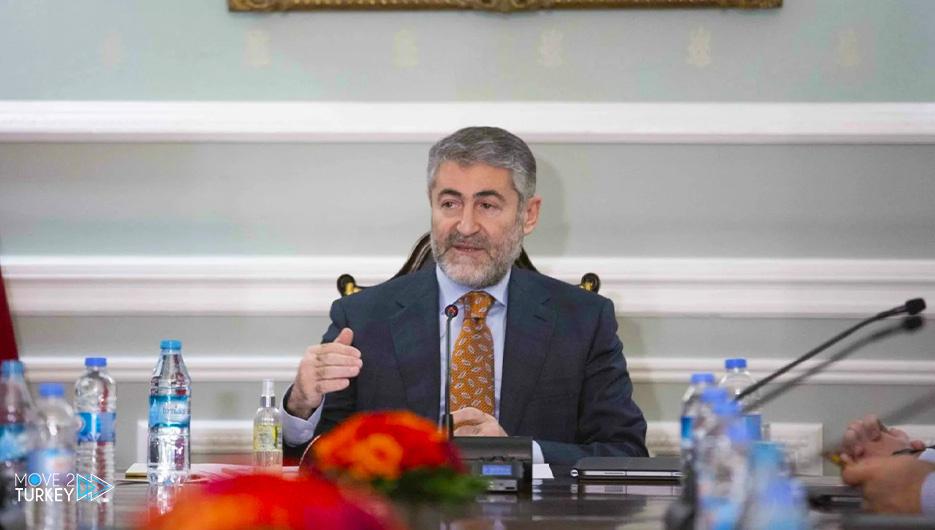 Turkish Minister of Treasury and Finance Noureddine Nabatai announced the improvement of all macroeconomic indicators for the country, with the exception of the inflation rate.
This came in statements he made on Wednesday.
Nabati said, "There is a complete improvement in all of our macroeconomic indicators, with the exception of inflation, which rose in all countries of the world during 2022."
He stressed that the recent measures, such as improving wages and the status of retirees, are not directed at the elections, but on the contrary, they should be considered as sharing the gains with the citizen.
The minister called on all concerned authorities in Turkey to contribute to combating inflation.
He pointed out that the peak point in the "Turkish Lira Deposit" mechanism that is protected from exchange rate fluctuations amounted to 1.47 trillion liras (the dollar is equivalent to about 18.78 liras).
The aforementioned mechanism was launched by Turkey at the end of 2021, as it guarantees the depositor in lira that he will not fall victim to exchange rate fluctuations, and also guarantees him obtaining the declared interest, in addition to the difference in the price of the dollar between the times of deposit and withdrawal.