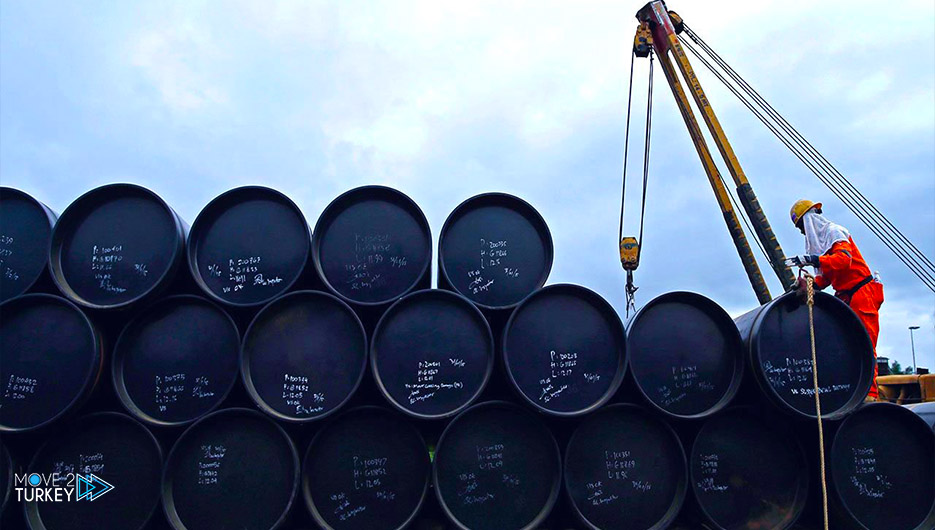 Crude oil prices moved in a narrow range between low and high on Friday, as it received support from a sharp decrease in US inventories, while it was frustrated by the crisis within the "OPEC +" alliance.
By 7:00 (GMT), the benchmark Brent crude contracts for September delivery were trading at 74.22 dollars a barrel, up 10 cents, or 0.13 percent.
And US West Texas Intermediate crude contracts for August delivery rose 22 cents, or 0.3 percent, to $73.16 a barrel.
The two benchmarks compensated for a loss in early trading by about 0.4 percent for Brent blend, and 0.3 percent for US crude.
On Thursday, crude prices recorded strong gains, reaching 1.5 percent when they settled.
This is after data from the US Energy Information Administration showed a sharp decline in crude and gasoline stocks, by 6.9 million barrels and 6.1 million barrels, respectively.
This sharp decline in US inventories for the seventh consecutive week reflects the increasing demand for fuel with the acceleration of the recovery of the largest economy in the world.
But crude prices are still about three dollars lower than they closed Monday's trading.
The day it was announced that the "OPEC +" alliance meetings had been canceled after the member states failed to reach an agreement on production policy for the remainder of 2021.
Since then, crude prices have started a strong downward wave, and are heading towards a weekly loss of about 3 percent.
The frustration resulting from the failure of the "OPEC +" meetings is fueling the growing fears of the fast-spreading new Corona mutator, "Delta."
The "delta" boom prompted many countries to re-tighten restrictions on economic activities, especially on travel.
This is after things were heading towards a near-normal return to passenger traffic during the summer of this year, especially in advanced economies with the progress of vaccination campaigns.​