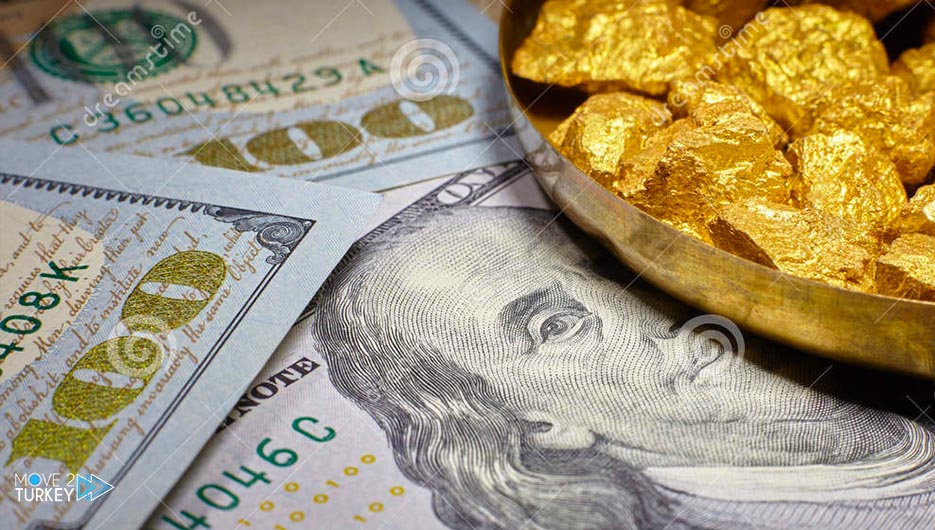 Gold and the US dollar rose together on Friday in a rare move for two competing assets, amid uncertainty in the directions of the Federal Reserve (the US central bank) during the next stage.
The minutes of the last meeting of the Federal Reserve on June 15-16, published on Wednesday, revealed the division of the Jerusalem Policy Committee over its path in the next stage in light of the increasing inflationary pressures.
According to the minutes, some members of the committee believed that the risks of the repercussions of the Corona pandemic still cast a shadow on the American economy.
Others argue that accelerating inflation necessitates a shift towards tighter monetary policy.
The Federal Reserve has already begun to dispose of its portfolio of ETF bonds, which are worth more than $13 billion.
But he remains committed to the program of buying Treasury and corporate mortgage bonds.
US interest rates and inflation play a decisive role in the direction of the movement of gold and the dollar.
And by 7:40 (GMT), gold prices in spot transactions rose by 0.08 percent to $ 1804.3 an ounce.
And it increased US futures contracts by 0.16 percent to $ 1803.15 an ounce, but the rise of the dollar limits the gains of the precious metal.
The dollar index, which measures the performance of the US currency against a basket of six major competing currencies, rose 0.6 percent to 92.46 points.
On Thursday, gold rose by 0.4 percent in spot trading and 0.7 percent in futures contracts.
Benefiting from the dollar's decline of 0.1 percent and the decline in US bond yields to the lowest level in four months.
Inflationary pressures support gold prices as a hedge against inflation while losing their luster with the rise of the dollar, as the cost of its acquisition for holders of other currencies increases.