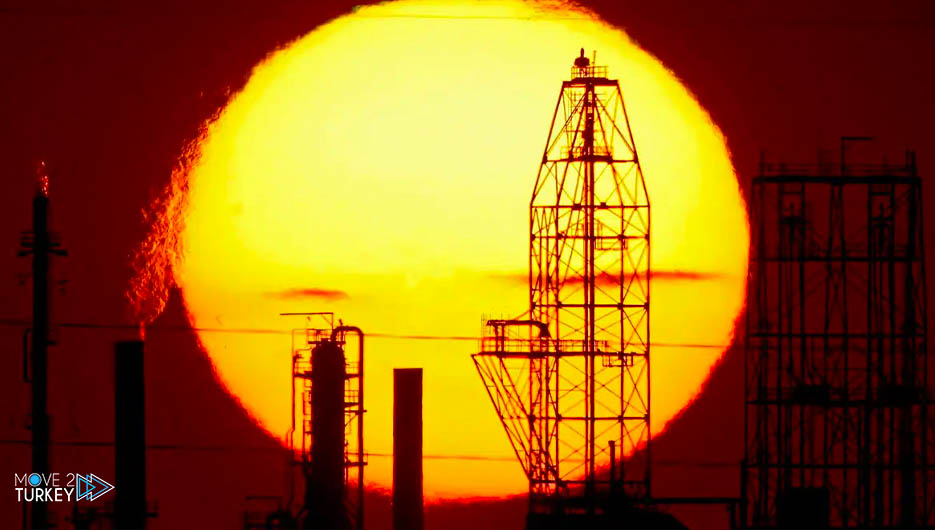 Crude oil prices turned lower in early Asian trading on Friday, due to profit-taking and renewed fears of the new coronavirus "Omicron", after two days of gains, supported by a decline in US inventories and expectations of higher demand.
By 7:00 (GMT), the benchmark Brent crude contracts for February delivery fell 52 cents, or 0.69 percent, to $74.5 a barrel.
And US West Texas Intermediate crude contracts for January delivery fell 60 cents, or 0.83 percent, to $71.78 a barrel.
Crude prices gave up the 2.5 percent gains recorded over the course of Wednesday and Thursday, following the data on US crude inventories.
And crude prices on Friday are lower than their closing in trading last week, by 1.3 percent for Brent mix, and about 0.1 percent for American crude.
And Wednesday, data from the US Energy Information Administration showed that crude oil inventories fell by 4.6 million barrels in the week ending December 10, falling to the lowest level in 19 years.
US inventories of gasoline decreased by 700,000 barrels and distillates by 2.9 million barrels, indicating strong demand for the fuel in the world's largest economy.
And on Thursday, Goldman Sachs for financial and investment services expected in a press briefing that global demand for oil would rise to record levels during 2022 and 2023.
To exceed 106 million barrels per day, after it fell during the pandemic to less than 87 million barrels per day.
But the uncertainty about the "Omicron" mutant and fears of expanding restrictions to confront it overshadow the optimistic expectations about demand.