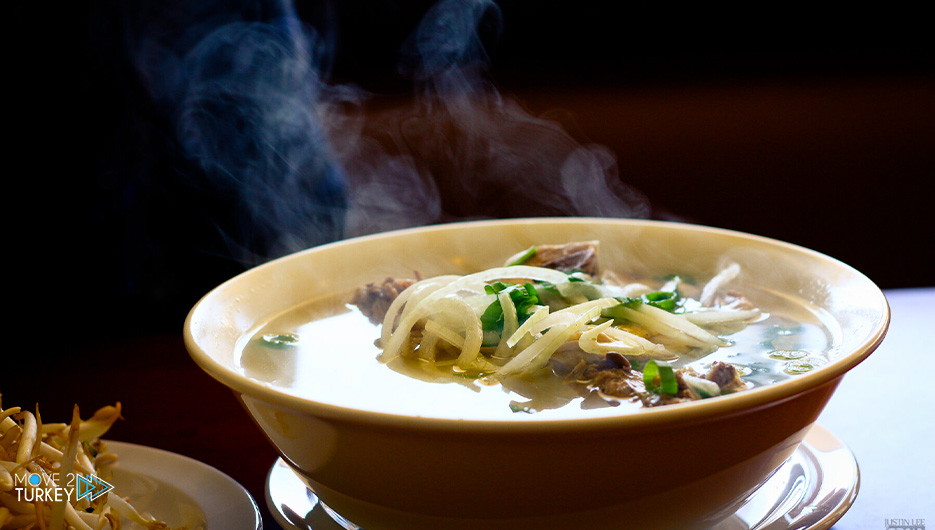 Hot soup flows from a spout set up by the Karakopru municipality to serve the citizens of Şanlıurfa, southeastern Turkey.
The municipality stated in a statement that hot soup is served free of charge through the sabil in the early morning hours on Fridays when the weather is cold.
Citizens who go to work and school students in the morning hours benefit from this warm service.
Cold drinks are served this way on hot days, and hot soups on cold days.