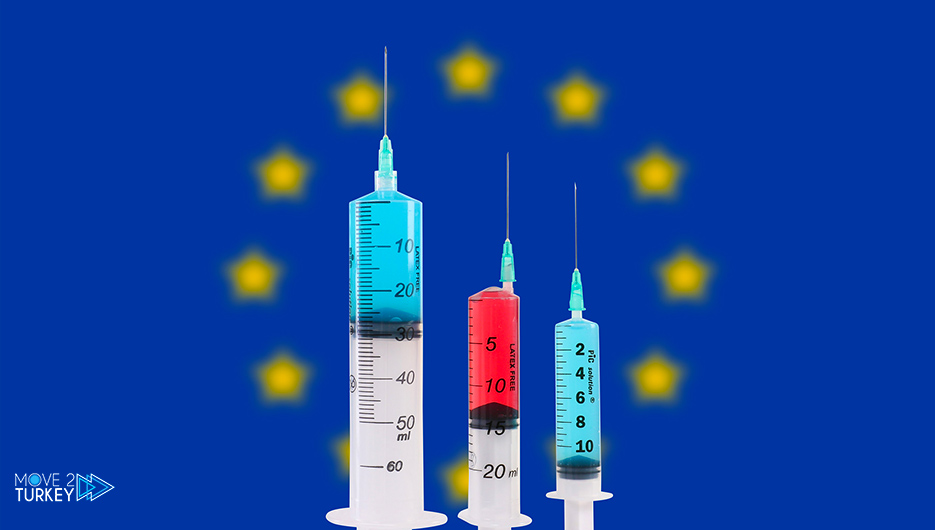 On Thursday, the European Union announced its recognition of vaccine certificates against the Coronavirus issued in three countries, including Turkey.
A statement issued by the European Union Commission stated that it was decided to "equivalent" the vaccination certificates applied by North Macedonia, Ukraine, and Turkey.
He added that the decision will be effective as of August 20 and that the mentioned countries will be linked to the vaccination system in the European Union.
He pointed out that the vaccine certificates issued by the three countries will have the same specifications as the "Digital Corona European Union" certificate.
The statement stated that the three countries concerned will also recognize the vaccination certificate issued by the European Union, stressing that the decision will facilitate mutual safe travel.
It is worth noting that those who have completed the second dose of the vaccine in Turkey can obtain a "vaccine certificate" through the "Hayat Eve Sığar" and "e-Nabız" applications.
The Turkish Foundation for Medicines and Medical Devices approves 3 vaccines for emergency use, which are the Russian "Sputnik-V", the Chinese "Sinovac", and the German-American "Piontech-Pfizer".
On January 14, Turkey launched a vaccination campaign against Corona, which started with health workers and then the elderly as part of a priority schedule for the segments that will be vaccinated.