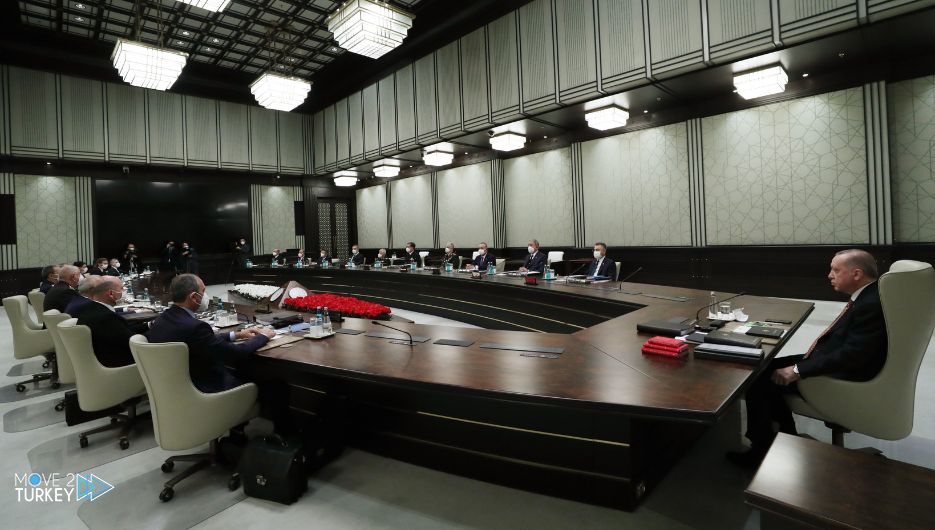 The meeting of the National Security Council (MGK) headed by President Recep Tayyip Erdogan ended, after the closed meeting in the Presidential Complex lasted about 3 hours. After the meeting, a statement was published and the statement included the following phrases:
Information was provided to the Council regarding the operations that were carried out with determination, determination and success against all kinds of threats and dangers against the national unity, in particular the terrorist organizations PKK / KCK-PYD / YPG, FETO and DAESH.
The final stage reached in the fight against FETO was evaluated, and it was confirmed once again that this traitorous network which was designed and activated to prevent Turkey's strategic gains especially in the areas of security and foreign policy will not be allowed to exist under any circumstances.
On the centenary of the Treaty of Lausanne, which was signed at the end of the national struggle won with unparalleled sacrifices, it was stated that the requirements of responsibility imposed by history on the Republic of Turkey had been fulfilled.
The course of the war between Russia and Ukraine and its possible effects on the region were also discussed in the following stages in detail. It was stated that the escalation of tension in the Black Sea would not be in the interest of anyone.
The Turkish President called on all parties to sit at the negotiating table and end the war without delay. It was emphasized that returning to the grain agreement would prevent potential negative effects in needy countries and contribute to food stability.
He said that countries that do not fulfill their responsibilities with regard to preventing heinous acts that offend nearly two billion Muslims by targeting the Islamic religion, which the United Nations has described as hate crimes, and punishing criminals.
Aware of the devastating effects of the seeds of hatred that they are sowing under the guise of freedom of expression, they are called upon to change their positions as soon as possible and fight together against attacks on sacred values.
The effects of climate change, which is beginning to turn into a global crisis, can cause many problems, from irregular migration to social depression, and from internal conflicts to conflicts between states, were also emphasized.
And it was stated that only the fair and sincere efforts of the international community and cooperation can create A solution to this common problem of mankind.