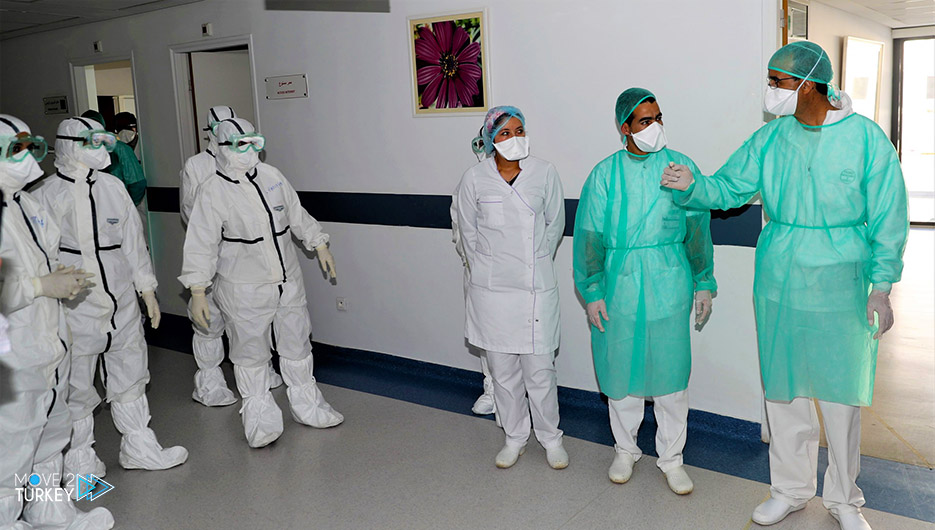 Moroccan Prime Minister Saad Eddine El Othmani, Secretary-General of the Justice and Development Party, announced on Tuesday that his government has taken new measures to curb the spread of coronavirus in the country.
Al-Othmani told the official Moroccan News Agency: "Unfortunately, 3 weeks ago, the injuries began to rise, and with them the active cases and the cases that required intensive care."
He added, "This situation prompted the government to impose a package of new measures that will enter into force today, Tuesday, starting at 21:00 local time (20:00 GMT), without specifying a date for its end.
The new measures, according to Al-Othmani, include "a ban on night movement starting from nine in the evening local time (20:00 GMT) to five in the morning."
The government also decided, according to El Othmani, "to prevent movement to and from the cities of Casablanca (north), Marrakesh (south), and Agadir (central).
Except "vaccinated persons who are available on the certificate of vaccination passport".
As of Monday evening, the total number of corona infections in Morocco rose to 633,923, including 9,885 deaths, and 569,452 recoveries.
The number of those vaccinated with the first dose reached 13 million and 973 thousand and 650, including 10 million and 283 thousand and 660 who received two doses.
Thus, the total doses reached 24 million and 257 thousand and 310, according to official statistics.