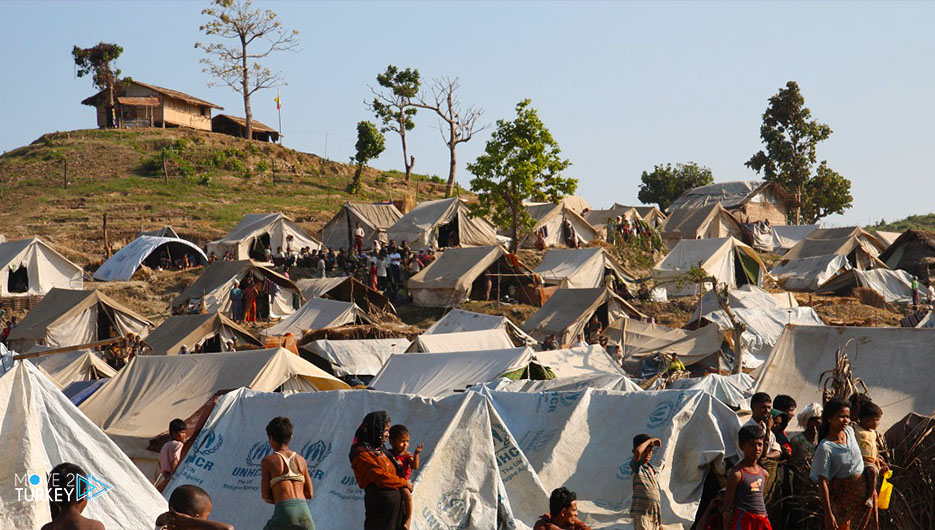 The United Nations announced on Friday that more than 210,000 people have been displaced in Myanmar since the military coup carried out by the army in early February.
This came in a press conference held by Eri Kaneko, Deputy Spokesman for the Secretary-General of the United Nations, at the permanent headquarters of the International Organization in New York.
"Our colleagues on the ground remain concerned about the dire humanitarian situation in Myanmar, where armed conflict and insecurity since 1 February have displaced more than 210,000 people in different parts of the country," Kaneko said.
"More than half of the population has been displaced by conflict and violence in the southeastern parts of the country," she added.
The humanitarian situation is exacerbated by the seasonal flash floods that are said to have affected more than 125,000 people across the country.
In addition to the continuous rise in infections with the Coronavirus.
She noted that "the United Nations and its humanitarian partners are working to provide life-saving assistance and protection services.
and for a total of 3 million people affected by conflict, violence, natural hazards, and food insecurity.
Kaneko called on "all parties (in Myanmar) to facilitate safe and unimpeded humanitarian access to all people in need."
In early February, Myanmar's army leaders carried out a military coup, followed by the arrest of senior leaders in the country, including President Win Myint and Chancellor Aung San Suu Kyi.