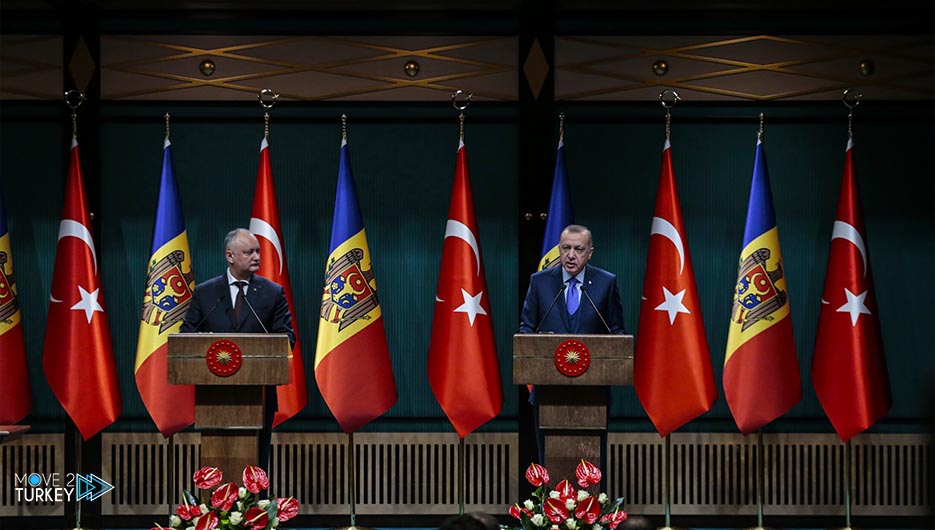 Moldovan Ambassador in Ankara Dmitri Kreuter expressed his country's desire to attract Turkish investors to Moldova's free economic zones.
This came in a statement on Thursday regarding Turkish Foreign Minister Mevlut Cavusoglu's upcoming visit to Moldova.
"There are 1,300 Turkish companies operating in Moldova, we love Turkish investors, they are very active, while they earn money they create jobs for our citizens," Kreuter said.
He added, "There are 43 free economic zones in Moldova. We would like to attract Turkish investors to all the free zones to increase work and benefit from the various advantages in the country."
He continued, "We want bilateral meetings of the leaders of the two countries, and joint work between our citizens and Turkish businessmen to increase relations between the two countries."
He explained that relations between the two countries have reached the level of a strategic partnership with the agreement signed in 2018 during the visit of Turkish President Recep Tayyip Erdogan to Moldova.
He stressed that Ankara always stands by his country in difficult and good times, noting that Turkey recognized Moldova's independence in 1992, to be the first country to do so.
He pointed out that the Gagauz Turks gained their autonomy after a decision by the Moldovan Parliament in 1994, pointing out that Turkey helped his country in this matter.
He stated that Turkey was the first country to support Moldova in the fight against the Corona pandemic, pointing out that this is an indication of the strength of relations between the two countries.
It is noteworthy that the "Gagauz" Turks, who are also known as the "Kuk Oghuz Turks" after the Turkish Oghuz tribe.
Which belongs to most of the Turks of Turkey, Azerbaijan, Turkmenistan, Iran, Iraq and Syria, and make up most of the population of southern Moldavia.