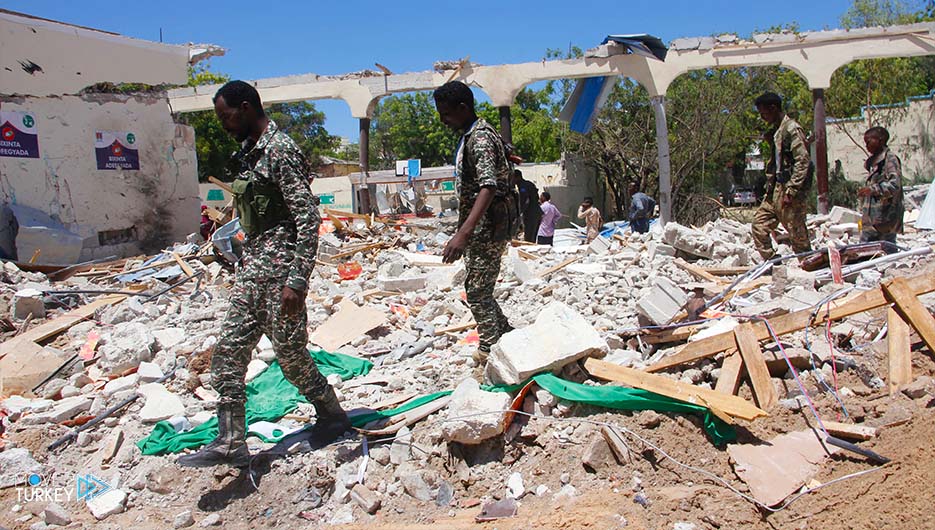 A suicide bomber wearing an explosive belt blew himself up on Tuesday at a military training center west of the Somali capital Mogadishu, causing casualties, according to a security source.
The source, preferring not to be named, said that "a suicide bomber was wearing an explosive belt and blew himself up at a gathering of recruits at the General Tugbaden Military Training Center in Mogadishu."
He added that "the bomber was among the recruits who recently joined the center, as he blew himself up among them, which led to human losses," without specifying a number.
Ambulances were seen transporting the wounded to city hospitals for treatment.