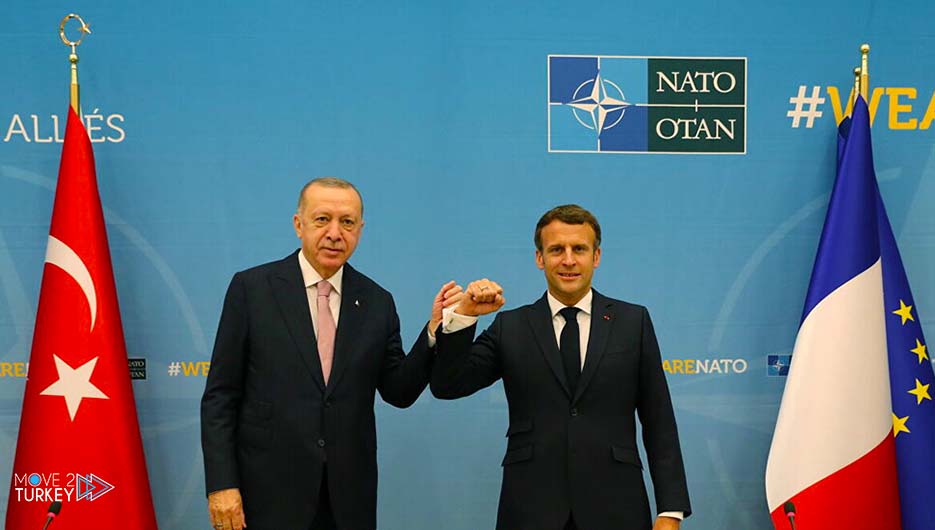 French President Emmanuel Macron said that the meeting with Turkish President Recep Tayyip Erdogan on the sidelines of the NATO summit in Brussels went well.
According to Sputnik news agency, Turkish President Recep Tayyip Erdogan suggested last year to his French counterpart Emmanuel Macron that he needed treatment for a number of psychological problems because Macron promised to use insulting cartoons of the Prophet (PBUH).
Ankara also called for a boycott of French products, and Paris summoned its ambassador to Turkey for consultations.
"The atmosphere at the meeting was peaceful," Macron said at a press conference after meeting Erdogan.
Of course, neither side has apologized, but what is clear is the desire to resume relations.
The French president also said that the two sides agreed on the need to work together to solve common challenges.
Regarding Libya, Erdogan and Macron also agreed to maintain the ceasefire and hold elections on December 24, 2021.
Macron also said that Erdogan stressed Turkey's willingness to cooperate in withdrawing mercenaries from Libya.