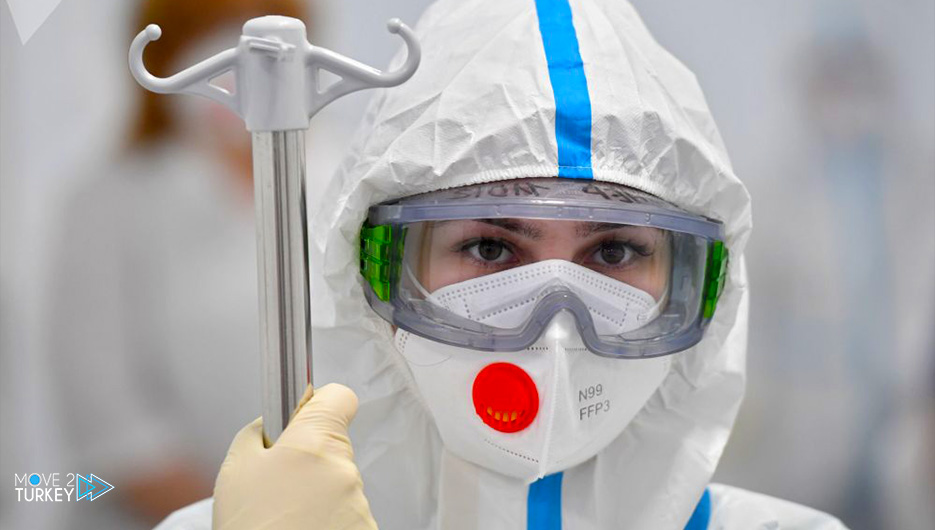 Health workers responsible for Turkey's fight against the emerging coronavirus (Covid-19) celebrated Ramadan by working with masks, overalls, goggles and protective gloves.
Health Minister Fakhruddin Kujah shared the video clip of health care workers who sent Eid messages to citizens on his Twitter account.
And the husband in his message: "We have a holiday greeting from our healthcare professionals, let's listen to their self-sacrificing sentences, Happy Holidays."
"We are all responsible for each other"
Nurse Aisha Nur Yalman stated that this is the third holiday they are struggling with with the COVID-19 epidemic, and she said:
"Many of us cannot see our families, and we cannot go to them," he said.
As Yallman said, the situation is worn out psychologically, "Here, we are all responsible, we are responsible for each other.
There is nothing we cannot overcome if we follow the procedures with self-sacrifice. "
Also, nurse Emine Server has asked citizens to support the fight against COVID-19 by following precautions.
"If we are vaccinated by the nation, I am sure we will overcome this"
Melody Buyukachek, one of the nurses in the ICU for COVID-19, said that they were very tired during the pandemic process, but somehow they got up.
"Our spirits were very much to recover from here and go home, we did, all we can is here.
If we get vaccinated, I am sure we will overcome this as well. I congratulate all our employees, especially our healthcare professionals, with my sincere wishes, "expressing her feelings.
"By following the rules, you can support us"
Nurse Tuğçe Teski indicated that they are responsible for their work on this holiday as well, "We gave our vaccine, it's your turn.
You can support us by following the rules, and I hope we can spend the next vacation with our loved ones, take care, "using idioms.
Dr. Ipek Camche also asked all citizens to comply with precautions during the festival.
The holiday greeting from Dr. Hakan Ozturk was as follows:
"As healthcare professionals at the forefront of our nation's fight against COVID-19, we sincerely wish our employees to congratulate their holiday on the phone on this Eid Al Fitr.
And hopefully, the next vacation will be a holiday where they'll hug each other face to face.
As healthcare professionals, we congratulate ourselves from the bottom of our hearts. "
"We have been away from our families for more than a year"
Specialist Dr. Ali Qabalan confirmed that they spent the third vacation fighting Coronavirus, and said: "We have been away from our families for more than a year.
May we meet our families next holiday, Happy Holidays, everyone, and everyone from our intensive care unit. "
Paramedic Ida Demersoy Turker who works at the Emergency Call Center in Ankara 112 also stated that they are struggling from heart and soul to help the health problems of citizens during the epidemic process.
She said, "We want you to support us in this regard, by taking an interest in the use of masks and your social distance."
With cooperation, we want to join the next festival by hugging."