Miniatürk Park in Istanbul is a miniature city with more than 100 small Turkish landmarks, where hundreds of small monuments have been built and assembled in one place, so you can see them all together in one place.
In fact, this city is a miniature version of Istanbul, so if you don't have enough time to visit all the famous sights of the city! In this case, it is sufficient to go to the Miniatürk Park, which is filled with the most important landmarks of Istanbul, 25 times smaller in size and made completely identical to the original versions.
Miniatürk Park is one of the most important attractions in Istanbul, as it contains all symbolic and archaeological monuments in Turkey!
It is also a park that displays all these monuments as a work of art, you can view them closely and with the smallest details.
Although it would probably not be within your plan to visit Miniatürk Park during your trip to Istanbul, we suggest that you go to this park and enjoy some wonderful moments.
During your visit to Turkey, you will probably want to visit the Hagia Sophia, Istiklal Street, or the Blue Mosque as soon as possible, considering that these are some of the most famous areas in Istanbul, and you've heard their names several times, but in Miniatürk Park, in Istanbul you can see dozens of landmarks Archeology in the city, with very fine details, as you will feel the greatness of these architectural designs and their details closely.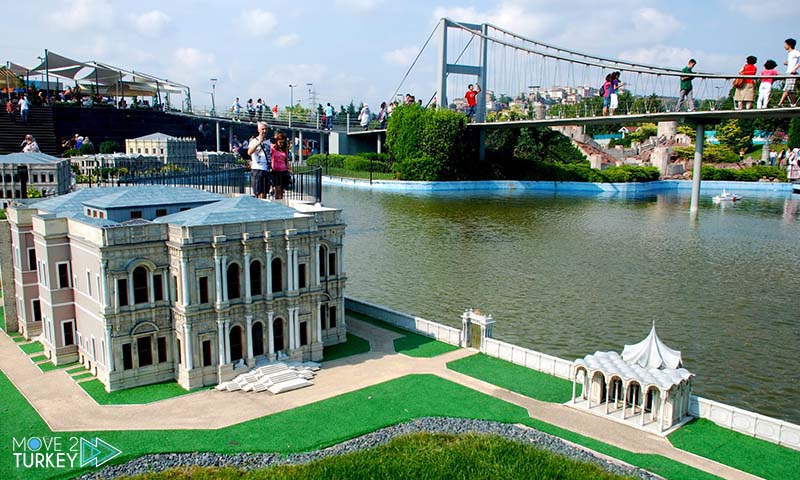 Miniature garden
If you plan to visit Turkey, it will take several weeks to visit all historical monuments and archaeological places in it, but this park created a unique opportunity to see a large number of these attractions in just a few hours, of course, you will also see a number of world famous monuments, such as the Greek theater and the Dome of the Rock.
Miniatürk Park opened in 2003 with an area of ​​60,000 square meters and includes exhibitor spaces, green areas, swimming pool and parking.
It doesn't matter if you go to this park alone or with the family, you will definitely be affected by the amazing atmosphere of the park during this visit, as you will pass through the green paths and you will see the full features in front of you, with the smallest details.
Today, the park has become one of the most important tourist attractions in Istanbul, visited by thousands of tourists every year.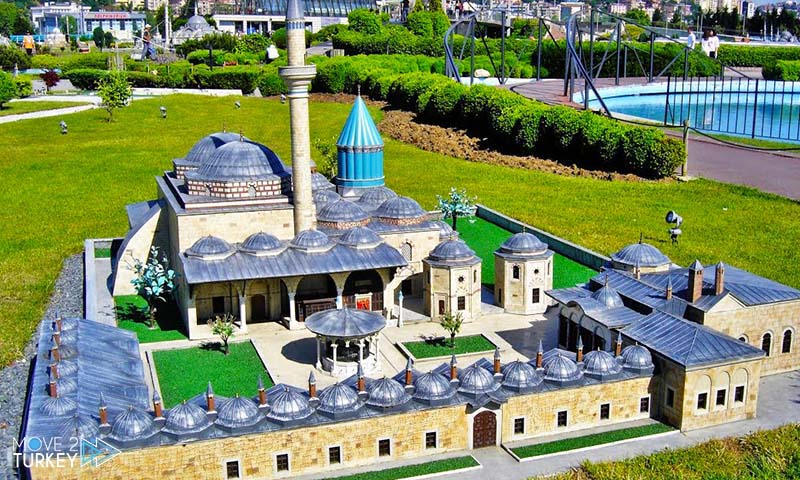 Attractive parts of a miniature garden
Miniatürk Park, known as the first miniature park in the world, contains about 122 historical monuments, such as the Galata Tower, Hagia Sophia and Sultan Ahmed Mosque.
58 of these works are dedicated to Istanbul, in addition to 52 works for Turkey's most famous landmarks outside Istanbul, and 12 works from the Ottoman Empire outside Turkey.
Even in the parking lots, you'll find plenty of spaces being prepared for more historical attractions and miniatures in the future.
It is worth noting that all of these replicas are made of durable fiberglass. It can withstand environmental factors such as wind, rain, snow, and sun.
Even if you visit a building several times, you will not be able to see its various external parts in great detail, unless you are flying a helicopter over these buildings.
But seeing a replica of mosques and other buildings gives you the opportunity to see an accurate view of the architecture and planning in various sections such as green spaces, the roof of the building, the dome, the minaret, etc.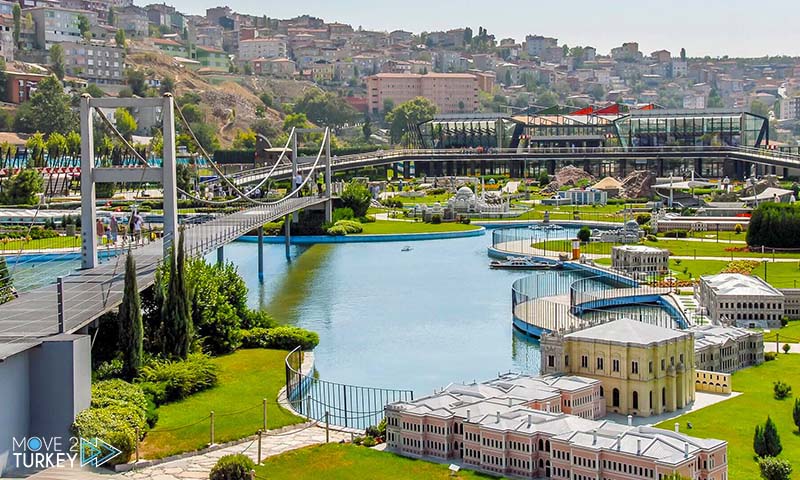 landmarks in Miniatürk Park
If you have heard the names of a number of touristic areas in Istanbul, and you want to see the architecture of the most important historical buildings closely, make sure that you are in the right place.
In addition to sightseeing, you also have other entertainments. Which will definitely bring you a pleasant tour. As there is a covered amphitheater of 400 people, dedicated to displaying cultural works. Also don't forget to go boating and chess playing
There are also many handicraft stores in the park, and if you feel hungry, there are many restaurants serving delicious Turkish meals.
Where is Miniatürk Park located?
Miniatürk Park is located in Sutluce, northeast of the Golden Horn Bay, and you can easily reach it by public buses in Taksim Square. The garden is open every day from 9 am to 6 pm with an entry fee of 10 TL only.
We suggest you visit this park because seeing a group of wonderful historical monuments in Istanbul together will definitely give you an unforgettable experience.