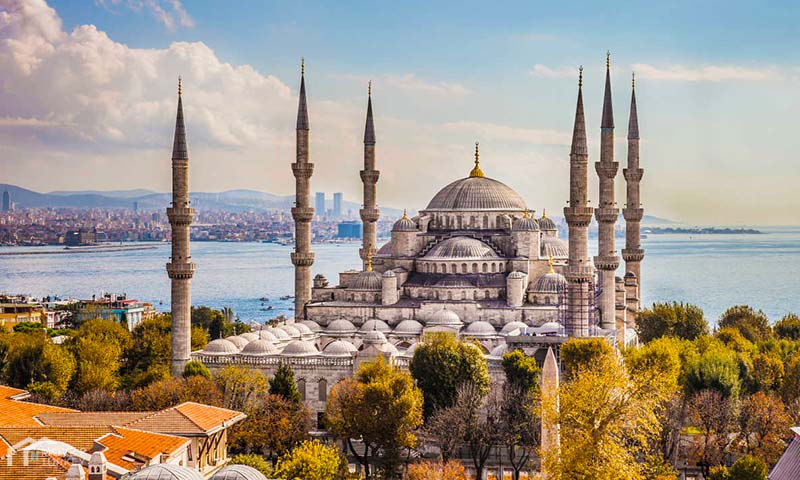 Istanbul is one of the most important major cities in Turkey, and it is the only city globally located on two different continents (Asia and Europe). It is also one of the few cities in the world that combines modern buildings with ancient monuments that attract the peoples all over the world.

Let's just go ahead and say it…
Istanbul is definitely one of the best places to live. Where there are excellent colleges and universities, entertainment centers and shopping centers in addition to extensive job opportunities. So if you're planning to immigrate and live in this city, I advise you to read this article in full.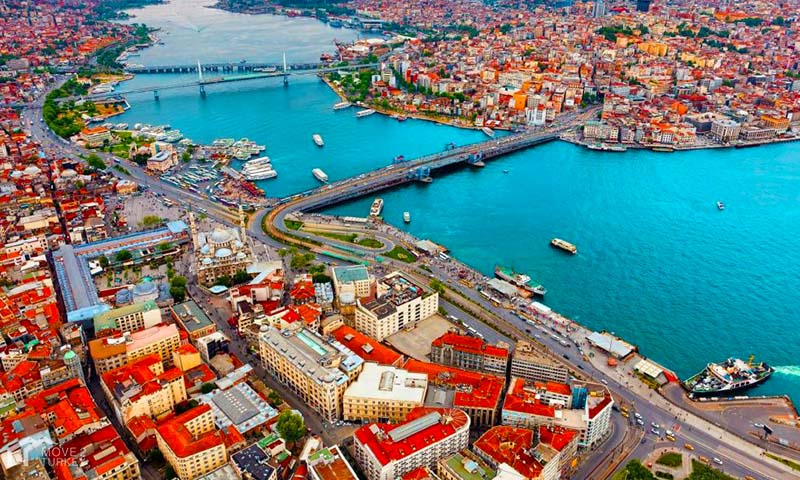 What are the living conditions in Istanbul?
Although Istanbul is not the capital, it is the largest city in Turkey. It is also the commercial, economic and cultural center of the country. Millions of tourists visit it annually. Which also makes it the tourism magnite in Turkey, as it contains many diverse tourist attractions. In addition to its famous markets. That makes it an ideal destination for shopping enthusiasts.

And do not forget the famous historical monuments, including the Roman Fence, Sultan Ahmed Mosque, Beyazit Mosque, etc.
You can simply see thousands of years of culture and civilization.

Why is Istanbul so popular with foreigners?
Istanbul is a city located on two continents. North of the Sea of ​​Marmara with the Bosphorus. The Bosphorus is the strait that separates between Asia and Europe, and in 2010 Istanbul was named the European Capital of Culture. Which made the city even more popular.
It is worth noting that in the past two years, a large number of foreigners have bought homes in Istanbul, and it is known that a large number of the city's population is made up of immigrants.
So if you choose to live in this city, you have to prepare yourself to live within a great demographic diversity. You may have neighbors from several countries in the same building where you choose to live.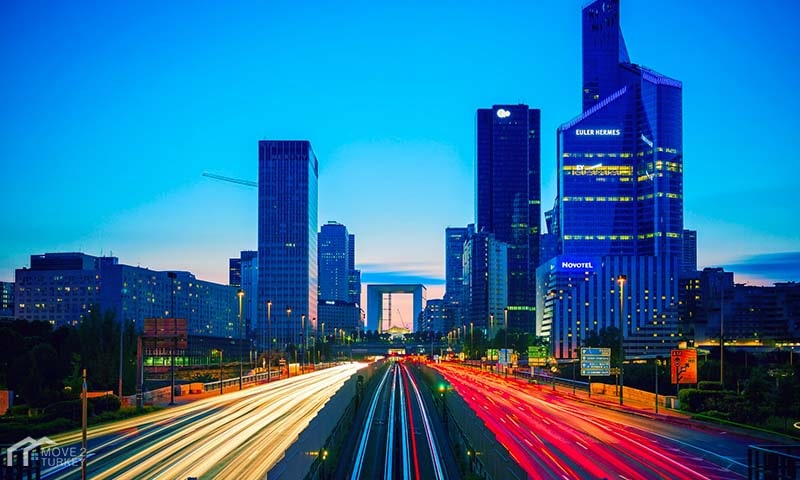 Transportation in Istanbul:
Istanbul is characterized by a huge transportation network, that is considered to be the best in Europe, as there are many means of transportation within the city such as the Istanbul Metro Line, the Metrobus, and the tram line, in addition to the traditional transportation network and maritime transport means. People can easily move all around the city.

Is the cost of living in Istanbul high?
The cost is clearly a little high in major cities and tourist destinations. However, the costs of living in Istanbul are somewhat low, compared to other European cities, and it is a good option for anyone interested in moving out to start a new life and search for new investment opportunities. If you want to start a company, you can do this easily and start your own business.

What are the conditions of work and economy in Istanbul?
Since this city is completely an international and tourist city, companies and large industries are established annually in Istanbul, and it makes sense that these companies need Turkish and foreign labor and expertise. in Istanbul. In general, you can easily find a good job if you have the right potential.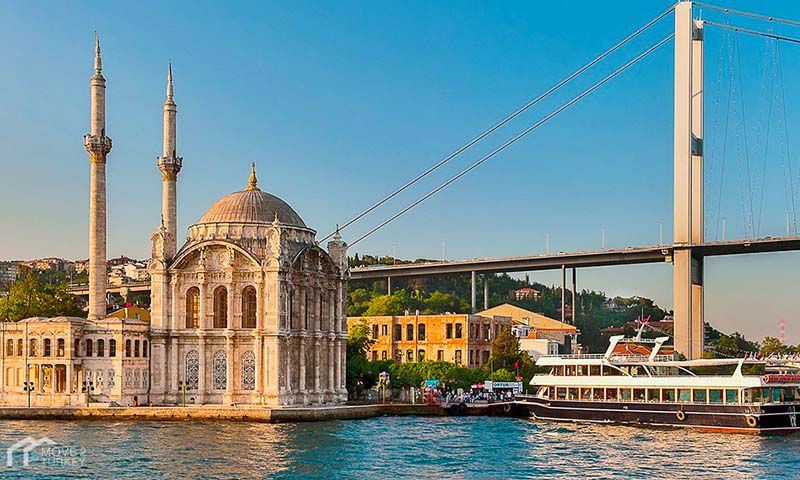 Housing in Istanbul and Turkey in general
The real estate market in Istanbul is considered one of the very prosperous markets in the city, due to the increasing demand for living in Istanbul day after day, and for this reason most people tend to buy or rent a house for themselves and their families. Prices range greatly in this city, according to the real estate area, views, proximity to the transportation network, ext …

If you are interested in renting a house in Istanbul, you can get help by going to one of the specialized real estate agencies in the city, and you will definitely find what you are looking for, bearing in mind that the landlord must pay the fees in Turkey and the tenant will not have to pay it.

You can also rent from the home owner directly, by visiting the specialized websites.

Buying a property in Istanbul
Real estate in Istanbul is characterized by great diversity, given that it is a big city, where you can find good real estate opportunities. There are also many ready and under construction projects in the city that can be purchased for investment reasons. If you are looking to buy an apartment in Istanbul, you can also contact us via Email or phone number below and speak to one of our real estate experts for all details.
Find out the best real estate offers by visiting the real estate Page.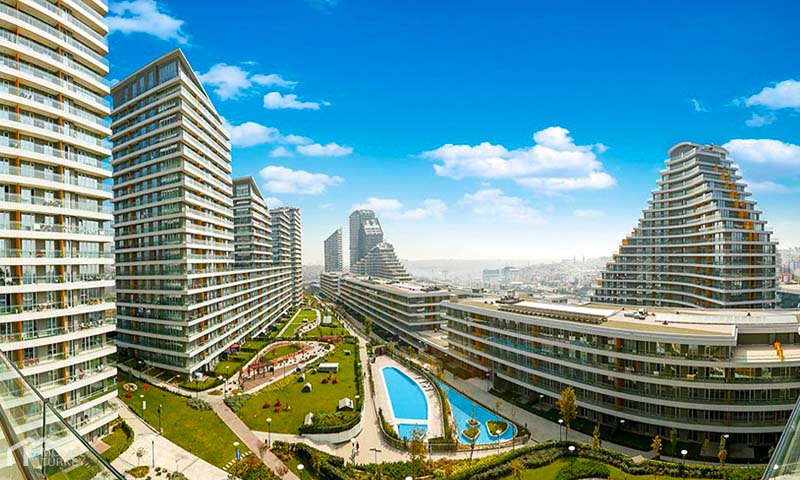 What are the best areas to live in Istanbul?
This is hands down, the most difficult questions that can be asked in Istanbul, as the city contains a very large diversity in terms of life styles, whether you want an apartment in an old and antique neighborhood, or an apartment within a luxury residential complex in one of the modern areas of the city, or you want an apartment with sea view, or green views.
In short, you are the only one who can answer this question, and whatever the answer is, you will find yourself doing the right thing, because you will find what you are looking for in this city.

Distinctive areas with sea views:
Beşiktaş
Zeytinburnu
Florya
BakIırköy
Kadıköy
Beylikdüzü
Avcılar
Büyükçekmece
Küçükçekmece
Distinct areas within the city center:
Areas with a modern urban system:
Başakşehir
Bahçeşehir
Esenyurt
Beylikdüzü
Büyükçekmece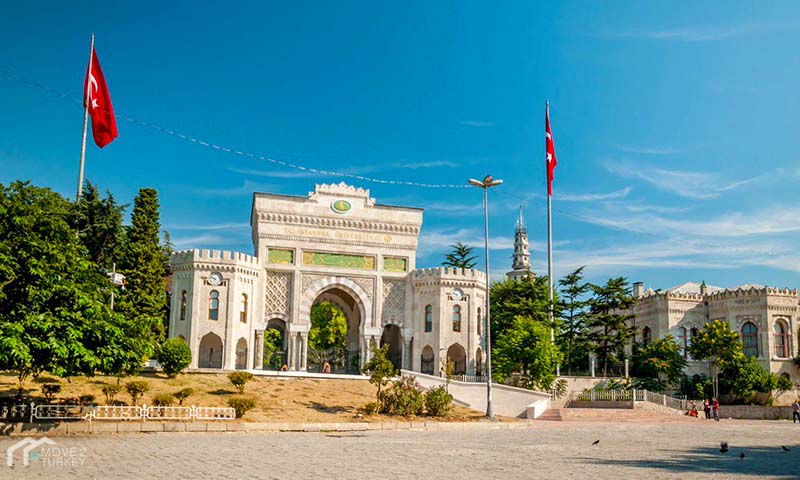 Study in Istanbul:
The number of international students who choose to study in Turkey has increased significantly in recent years. There are currently about 65,000 foreign students studying in Turkey in 2020, meaning that the country has become a popular educational destination for international students.
The costs of studying in Turkey are low in comparison to the quality of education. Which drives many international students to choose Turkey for studying, in addition to that, it is also possible to obtain a Turkish scholarship covering the costs of accommodation, tuition fees, health insurance and travel expenses.

The university education system is characterized by a modern style that gave Turkey a great international acclaim. Teaching in universities is conducted in English and Turkish, and language education courses are provided for every accepted student within Turkish universities.

Turkish universities are internationally accredited
The degrees of international students studying at Turkish universities are accredited in many European countries, the United States, and the world.

A modern and fully equipped campus
Both public and private universities provide students with easy access to information and provide students with a large, comfortable and well-equipped learning environment. Students can complete their higher education in a modern setting using laboratories, libraries, student societies, art activities, and more.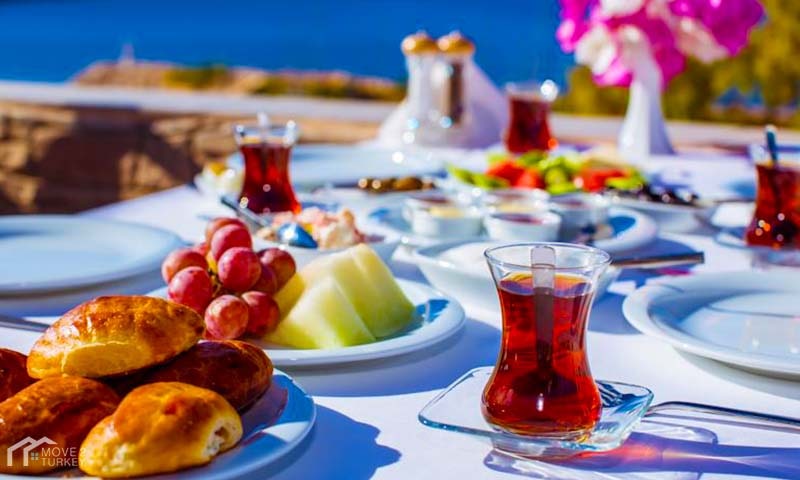 Food in Istanbul:
If you are one of the people who love to enjoy delicious meals daily, and experience new flavors like no other. then you are in the right place. Turkish cuisine is famous for its great diversity, and distinctive meals, which may be a sufficient reason to live in Istanbul.
There are a large number of good restaurants in Istanbul. from luxurious and expensive restaurants to cheap restaurants and affordable restaurants. providing all kinds of meals with high quality and cheap price.