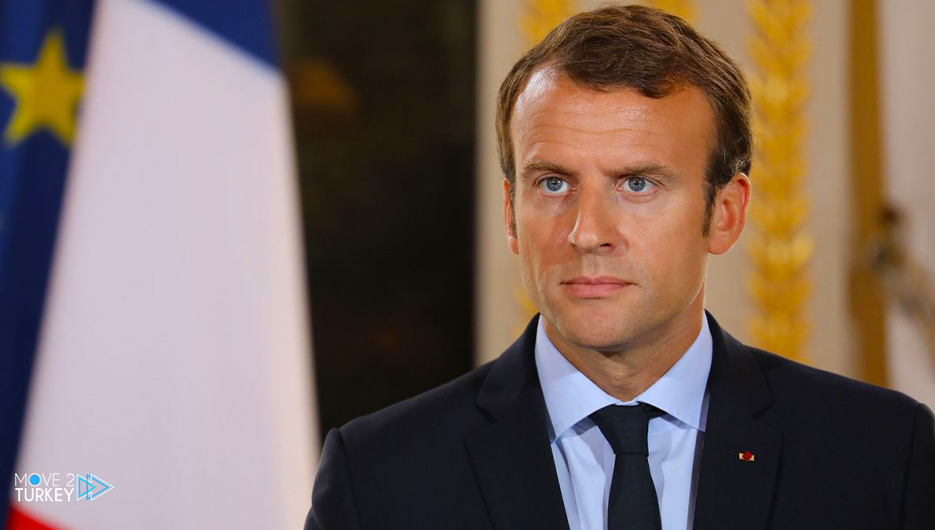 French President Emmanuel Macron expressed his happiness with Turkey's support for Finland and Sweden's accession to NATO.
This came in a press conference held at the conclusion of the NATO summit in the Spanish capital, Madrid, on Thursday.
Macron indicated that he had spoken with President Recep Tayyip Erdogan a few weeks ago about Finland and Sweden joining NATO.
"I am pleased that Turkey has finally joined the consensus to ensure respect for the sovereign choice of Sweden and Finland," he said.
On Tuesday, Turkey, Sweden and Finland signed a tripartite memorandum of understanding regarding the two countries' membership in NATO on the sidelines of the bloc's summit in Madrid, in which the two countries pledged full cooperation with Turkey in combating terrorist organizations.
The memorandum was signed by Turkish Foreign Minister Mevlüt Çavuşoğlu and his Finnish counterparts, Pekka Haavisto and Sweden's Anne Linde, in a ceremony attended by Turkish President Recep Tayyip Erdogan, his Finnish counterpart Sauli Niinistö and Swedish Prime Minister Magdalena Andersson.