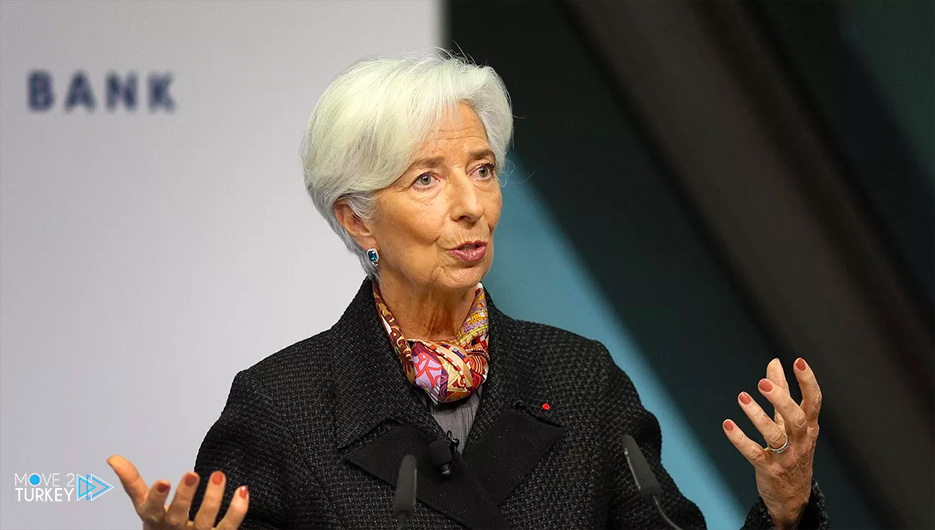 Christine Lagarde, President of the European Central Bank, expected that industrial production in the eurozone (19 countries) would return to what it was before the pandemic by the end of this year.
Previous expectations issued by the European Central Bank indicated the possibility of a return to the recovery of the euro area by the second half of 2022.
Lagarde said in an interview with Bloomberg TV on Wednesday evening that the reason for her optimism about a return to recovery is due to the stimulus packages that the bloc countries began pumping from 2020.
And she added, "The unprecedented fiscal and monetary stimulus packages, in conjunction with the acceleration of vaccination operations against the Coronavirus globally, led to the emergence of signs of a faster recovery than expected."
The economies of the euro area and the world have been affected since the first quarter of 2020 due to the outbreak of the Corona pandemic.
This was accompanied by the closure of most vital facilities in the markets and was offset by the injection of liquidity to the affected sectors, which globally exceeded $12 trillion.
Christine Lagarde, who was managing director of the International Monetary Fund until the end of 2018, believes that
The biggest challenge facing Europe's economic recovery is the ability of governments to implement the changes needed to realize their potential.
And she continued, "There is a gap between the countries of Europe located to the north and those located in the south, and bridging this gap is important to eliminate these inequalities that have exacerbated in light of the epidemic."
But she praised the level of cooperation between the various countries of the European continent during the pandemic period.
Noting the need to learn from the experience of the pandemic and the degree of cooperation in other sectors during the coming period.