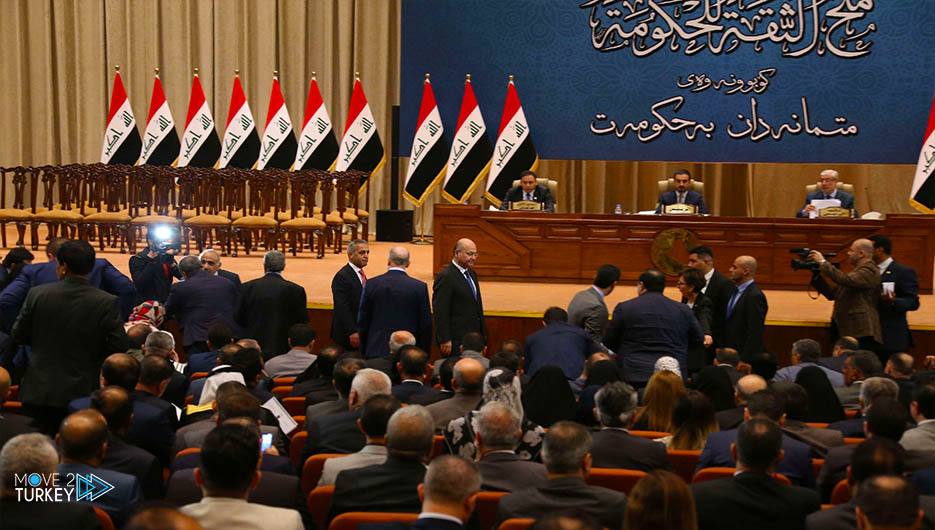 On Thursday, the European Union announced the start of its mission to monitor the early parliamentary elections in Iraq on 10 October.
This came during a press conference held by the Head of the European Union Election Observation Mission in Iraq, Viola von Kramos, in the Green Zone in the center of the capital, Baghdad.
"The European Union assigned me the task of heading an election monitoring mission in Iraq, and from today we announce the start of the mission's work impartially to submit a professional and independent report on the elections," said Kramos.
She explained that "20 observers arrived in Iraq earlier this month, out of 80 observers from the European Union.
They will act impartially and communicate with activists and women to ensure fair and transparent participation in universal suffrage.
And she added, "7 members of the European Parliament will come to Iraq to supervise the electoral process."
And she added: "We are here to secure the electoral process at an official request from the Iraqi government, and we will not interfere or affect any voting process."
On Friday, the Electoral Commission announced that up to 600 observers from outside the country will monitor the early elections.
According to the Commission's figures, on July 31, 3,249 candidates representing 21 coalitions and 109 parties, as well as independents, will compete to win 329 seats in the Iraqi parliament.
The current parliamentary session was supposed to end in 2022, but the political parties decided to hold early elections.
This is after widespread popular protests toppled the previous government headed by Adel Abdul-Mahdi in late 2019.
Confidence was granted to a government headed by Mustafa Al-Kazemi in May 2020 to manage a transitional phase leading to early elections.