Estimated reading time: 2 minutes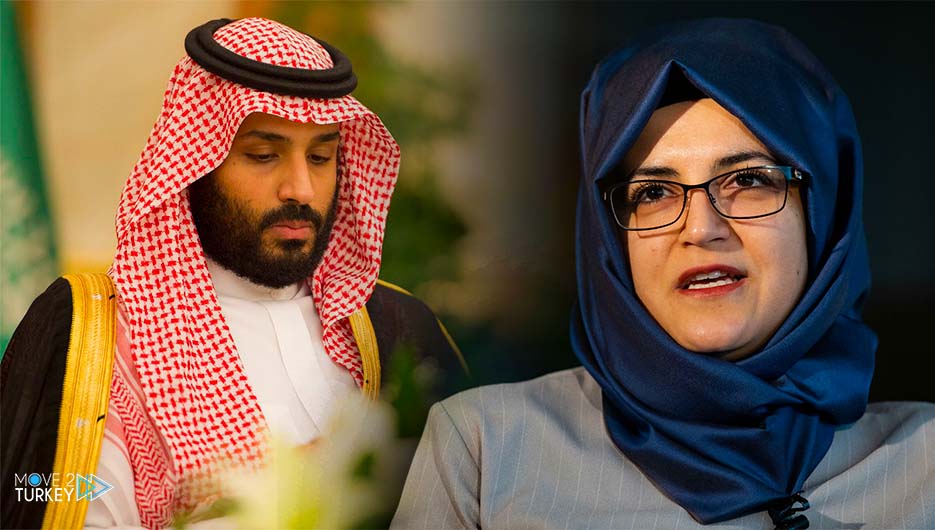 Journalist Jamal Khashoggi's fiancee, Hatice Cengiz, made a press statement about the CIA report on Khashoggi's killing on Twitter.
After the intelligence report was published in which it was stated that Khashoggi's killing took place with the approval of Saudi Crown Prince Mohammed bin Salman.
Cengiz asserted that the crown prince, who had ordered the brutal killing of an innocent person, should be punished without delay.
"This will not only serve the justice we seek for Jamal's sake, but it will also prevent similar events from now on," Cengiz said. "Only in this way can the sanctions that the United States plans to impose can be meaningful."
Cengiz stressed in her statement that if the Saudi crown prince is not punished, this will remain a stain on humanity, and she said that the administration of US President Joe Biden and other world leaders must ask themselves whether they will shake hands with Mohammed bin Salman.
Cengiz, "For Jamal today, justice does not include only Jamal, but also all those who will fight for freedom in the future. I call on everyone to take measures to punish the crown prince by putting their hands on their conscience."
In Jamal Khashoggi's report released by the US National Intelligence Directorate on Friday, it was stated that Crown Prince Mohammed bin Salman approved the killing of journalist Jamal Khashoggi, who was killed in the Saudi Consulate General in Istanbul.
The DNI report made a big impression, but the Biden administration took no punitive decision against bin Salman.
Biden administration, which drew US public and media reactions for not taking any action against bin Salman, imposed sanctions on 76 Saudi citizens, including those who were reported to have been involved in the murder.
Jamal Khashoggi, known as a critic of Saudi Crown Prince Mohammed bin Salman and a columnist for the Washington Post, did not leave the Saudi Arabian Consulate General in Istanbul on October 2, 2018. It turned out that Khashoggi was later killed in the consulate and his body was dismembered.