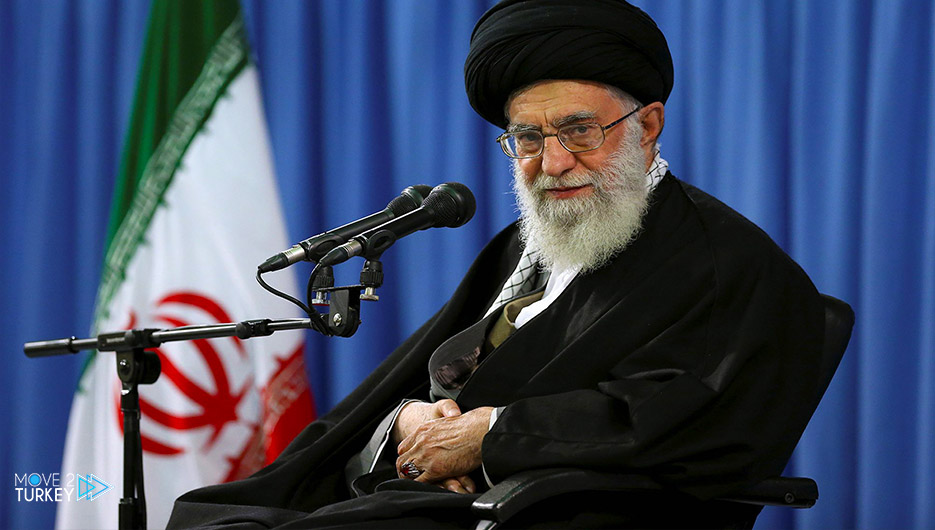 Iranian leader Ayatollah Ali Khamenei stated that some of the names that were rejected in the presidential elections to be held on June 18 were treated unfairly and demanded that the applications be re-evaluated.
According to the official Iranian news agency, Iranian leader Ayatollah Ali Khamenei, in his speech marking the anniversary of the death of Ayatollah Ruhollah Khomeini, leader of the 1979 revolution, made assessments about the upcoming presidential elections.
Khamenei mentioned that after the Guardian Council (AKK), which examines loyalty to the regime and the political, moral and religious backgrounds of those who apply to participate in the elections.
Some candidates were vetoed, these people and their families were treated unfairly, and false accusations were brought.
"It was clear that these accusations were false, and as a result they unfortunately spread among the public and on social media," the Iranian leader said.
Protecting human dignity is one of the highest human rights, I ask the responsible institution to compensate for that and return them to false accusations."
Khamenei did not mention the names of the candidates whose applications he wanted to reconsider because of the injustice.
It will be posted soon
Justice and Development Party spokesman Abbas Ali Qaddi said in a statement after Khamenei's speech that the Iranian leader's statements are binding on them.
Qaddi said that the AKP could make mistakes, and stressed that they would announce their amended decisions to the public as soon as possible.
Three of the four strong names who wanted to contest the elections were rejected.
The fact that only 7 out of 592 people applied to compete in the thirteenth presidential elections scheduled for June 18 in Iran provoked reactions from various circles.
Among the names that the Justice and Development Party objected to is former President Mahmoud Ahmadinejad, and one of the reformist candidates.
and First Vice President Ishaq Jehangiri, and moderate conservative former parliament speaker Ali Larijani.
Hard-line judiciary chief Ibrahim Raisi, whose candidacy was approved by the AKP, has remained largely unopposed, emerging as the election's preferred name.