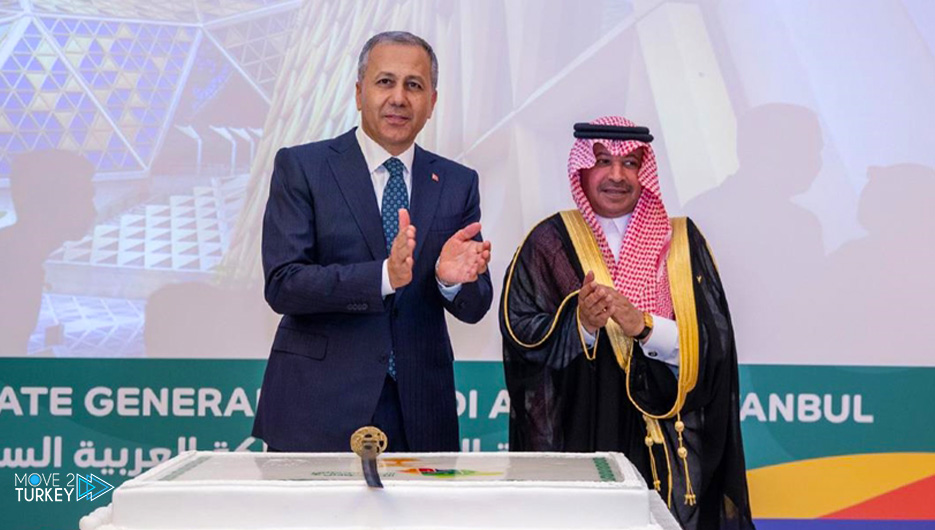 The Consulate General of the Kingdom of Saudi Arabia in Istanbul held a celebration on the occasion of the 92nd Saudi National Day.
The Chargé d'Affairs of the Saudi Consulate General in Istanbul, Ahmed bin Muhammad Aqil, held a celebration on this occasion at a hotel in Besiktas on Friday evening.
The ceremony was attended by the Governor of Istanbul, Ali Yerlikaya, a number of diplomats in friendly and brotherly countries, and well-wishers of the Consulate General.
The celebration began with the playing of the national anthems of the two countries.
In his speech during the celebration, Yerli congratulated the Kingdom of Saudi Arabia on its National Day.
He explained that relations between Turkey and Saudi Arabia continue to strengthen thanks to new cooperation in many fields, especially energy, digital technology, tourism and health.
Yarli Qaya expressed his country's support for Saudi Arabia's candidacy to host the international exhibition "Expo 2030" in the capital, Riyadh.
And he indicated that Turkish-Saudi relations are developing rapidly and in a multi-dimensional manner, adding: "I believe that the atmosphere of friendship and brotherhood between our two countries will continue to strengthen during the new period."
The Chargé d'Affairs of the Saudi Consulate General, Ahmed bin Muhammad Aqeel, also delivered a speech during the ceremony.