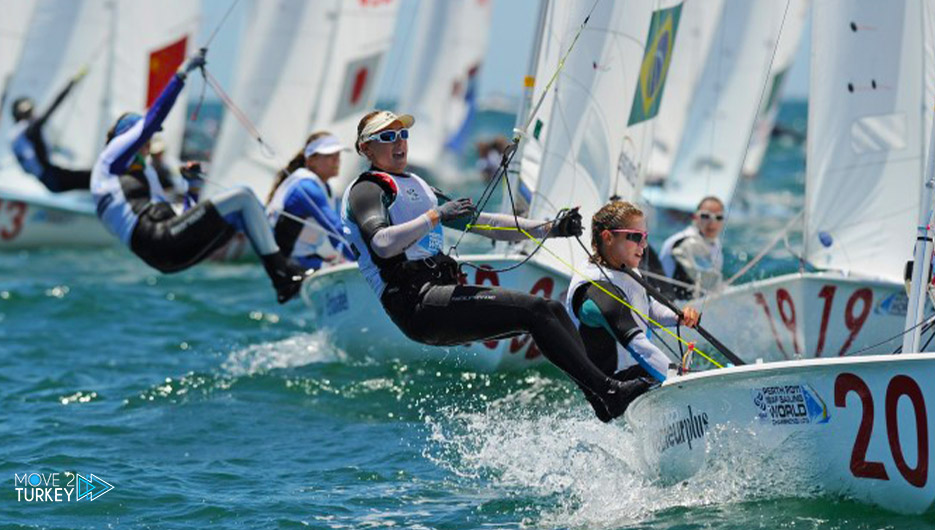 900 athletes from 10 countries will compete in the 21st Bosphorus Sailing Championships on its second day in Istanbul, Turkey.
Under the slogan "Istanbul opens its sails," the sailing boats set off in the second round of the competition Saturday in front of Dolmabahce Palace, heading across the Bosphorus to the finish line in front of Çaragan Palace.
The Coca-Cola DAS-E35 boat led the overall standings for the race.
The boats compete with each other on the strength of the wind without resorting to propulsion engines.
The championship competitions will conclude tomorrow, Sunday, in the last round, which starts from the coast of "Bostan Avenue" in the Asian section of Istanbul.