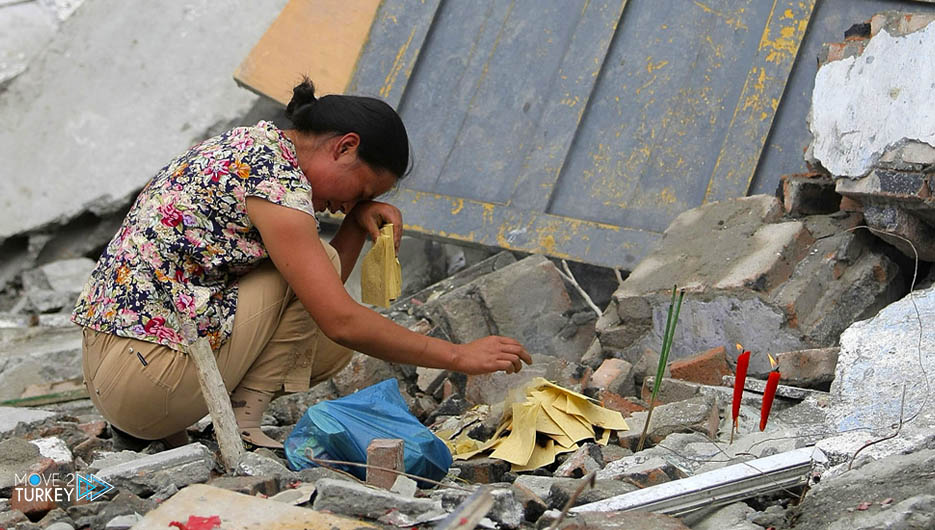 Foreign citizens residing in Istanbul contributed to collecting humanitarian aid for the victims of the devastating earthquake that struck southern Turkey last week.
In this context, foreign residents participated in the activities of collecting and packing humanitarian aid at the centers designated for this purpose by the municipalities of the "Kaziköy" and "Sişli" regions in Istanbul.
Omri Ansong, a student at Mimar Sinan University of Fine Arts in Istanbul, said he intends to obtain information at the Kadikoy Center on ways and means of cash donations to the earthquake victims in Turkey.
Ansong, who came to Turkey from Austria to study, added that he wished his Turkish language would be better in order to contribute more to the delivery and distribution of aid to the afflicted.
In turn, the Syrian engineer, Rama Abdel Dayem, said that they had collected the humanitarian aid and transferred it to the Food Aid Management Center in Sisli, Istanbul.
She emphasized that they do not distinguish between the victims of the earthquake in Turkey and Syria, and look at everyone from a purely human perspective.
And she added, "We are all human and we have to show solidarity."