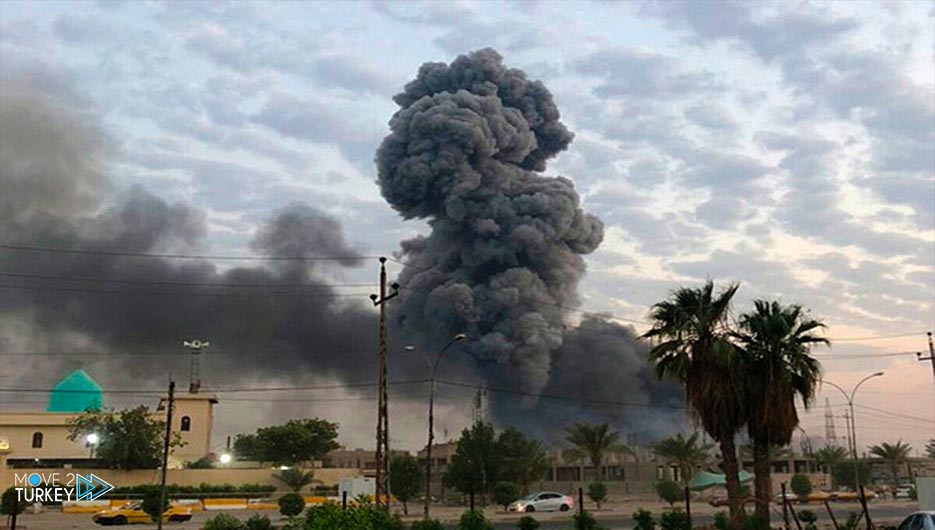 The international coalition against ISIS said on Sunday that the attack on Erbil International Airport in the Kurdistan region (northern Iraq) undermines the rule of law and endangers civilians.
This came in a tweet by coalition spokesman Wayne Maroto on his Twitter account.
"Every attack against the Iraqi government, the Kurdistan region, and the coalition undermines the authority of Iraqi institutions, the rule of law, and Iraqi national sovereignty," Maroto wrote.
"These attacks endanger the lives of civilians, and partner forces of the Iraqi Security Forces, the Peshmerga, and the coalition," he added.
In another tweet, Maroto confirmed the attack, saying that "the forces in Erbil (the airport) were attacked by two drones, and they used countermeasures to protect the forces and stop the planes."
He added: "The first crashed inside the perimeter of the airport, and the second outside it. There are no injuries or property damage."
The security authorities of the Kurdistan Region announced on Saturday-Sunday night that the airport was attacked by booby-trapped drones, without mentioning the human or material losses.
In turn, the governor of Erbil, Ahmed Hoshyar, announced in a statement that "the air traffic at Erbil International Airport was not affected as a result of the bombing with booby-trapped drones."
The Anti-Terrorism Service (affiliated with the Ministry of Peshmerga) in the region said in a statement on Sunday that "the attack on Erbil International Airport by two booby-trapped drones did not result in human or material losses."
No one claimed responsibility for the attack until 08:16 GMT.
The airport has also been subjected to three similar attacks since last April, causing material damage but no human casualties.
Inside the airport, there is a military base for the international coalition forces led by the United States, and it is likely that it is the target of the drones.
Washington usually accuses Iraqi armed factions linked to Iran of being behind the attacks targeting its embassy and military bases where its soldiers are deployed in Iraq.