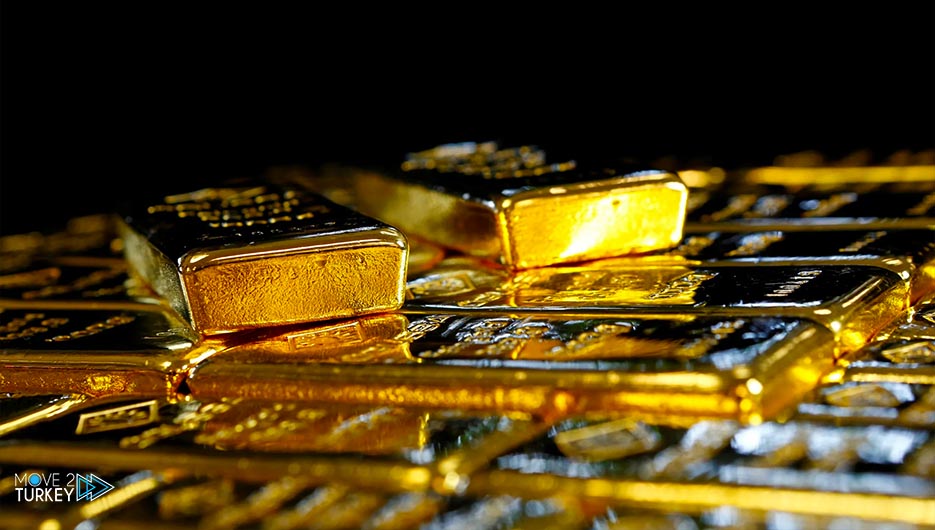 Gold extended its rally on Friday for a second day following the European Central Bank's decision to slow its bond-buying program and is receiving additional support from the dollar's decline.
And by 7:51 (GMT), the precious metal rose in immediate trading by $6.58, or 0.37 percent, to trade at $ 1801.3 an ounce.
And US futures contracts rose $3.15, or 0.18 percent, to $1,803.15 an ounce.
But the yellow metal is heading to record a weekly loss of about 1.5 percent.
On Thursday, gold turned higher after three sessions of losses.
After the Central Bank decided to slow down a wide program of bond purchases that it has been implementing since March 2020 in the face of the repercussions of the Corona pandemic.
The total ECB bond-buying program is 1.85 trillion euros.
During the second and third quarters of this year, his average bond purchases amounted to about 80 billion euros.
The bank said in a statement on Thursday that its board of directors decided to reduce its bond-buying program "slightly" for the fourth quarter of the year.
Later on Friday, Eurostat is due to release inflation data for the Eurozone and the whole of the European Union amid expectations that it will continue to rise.
High inflation increases the attractiveness of gold, which is often used as a hedge against inflationary pressures as a value preserver.
The yellow metal received additional support from the dollar's turn lower, which reduces the cost of gold to holders of other currencies.
On Friday, the dollar index, which measures the performance of the US currency against a basket of six major competing currencies, fell 0.08 percent to 92.41 points.