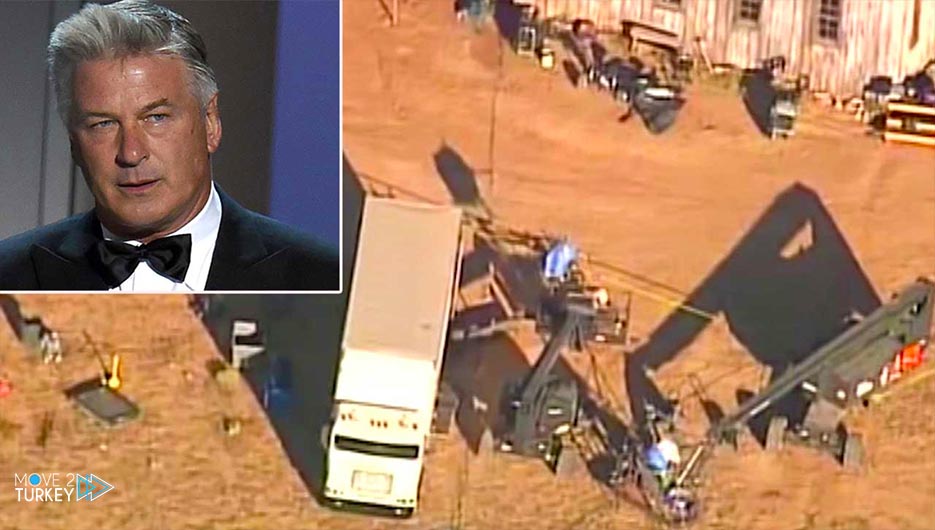 CNN announced on Friday that an American actor fired shots from a supposedly "Chalby" weapon while filming a movie in the southwestern US state of New Mexico, killing the director of photography and injuring the director.
The Santa Fe County Sheriff's Office said in a statement that CNN received a copy of it, that director of photography Haliana Hutchins, 42, and director Joel Sousa, 48, were shot.
This happened on Thursday when actor Alec Baldwin fired a supposedly chelating weapon on the set of the movie Rust, near Santa Fe, the capital of New Mexico.
"Hutchins was taken by helicopter to the University of New Mexico Hospital, but she soon died of her injuries," the statement said.
While Souza was taken to Christos Saint Vincent Regional Medical Center by ambulance, details of his health were not disclosed.
The county police confirmed that "the tragedy was caused by a firearm that was supposed to be a claw, while investigators are trying to establish what kind of bullets were fired and how."
"Rust" is a movie set in the 1880s, starring Baldwin, Jenson Ackles (American), and Travis Fimmel (Australian).